Ground Bouncers
(Bouncy Things Low to The Earth :s)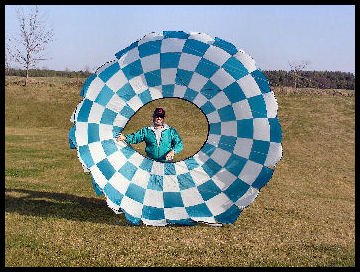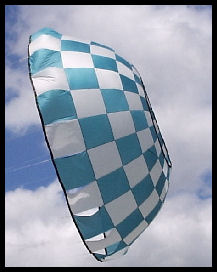 What do you do when you make a HUGE mistake on a LARGE project and you have all this cloth lying around and your wife is fuming about all the work already put into it!!!!!! ;(
Make 5 templates... lay all the cloth on a cutting surface and slice and dice till you have 120 pieces cut out. Then you beg your wife to sew it all together. Not an easy task let me tell you! ;)
Add a leading and trailing edge... a cascading bridle... two big honkin swivels... another 30 feet of 500 lb line and a big stainless steel ring. Tie it to something solid.... let it spin and bounce in the wind... What do you have?? A Crown that is 10 feet in diameter with a cool pattern. Gotta luv it!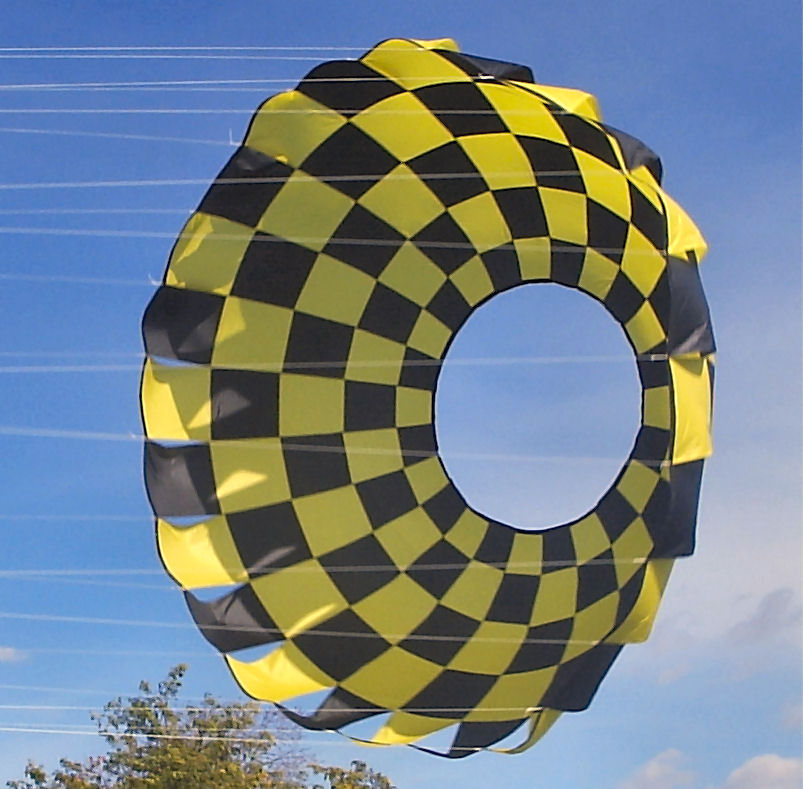 One just didn't look right so back to the workshop and here is the result. My 2nd 10 foot crown made from the same plans as the 1st. This time an obvious colour change and a fabric change. Standard ripstop nylon as opposed to the soft ripstop of the other one. Makes a difference in spinning... this one "flys" better and is more lively. Also mezmerizing to watch. It will make a nice compliment to my other one above.
More Pics To Come!!!
This site has been modified on February 15th, 2018
© Copyright TMS Kites 2001/2018