Home | The Antrim McKentys | Quebec McKentys | John McKenty & Mary Blaney | The Hughs of Amherst Island | Henry McKenty & Bridget Mooney | More Ontario Kin | New York State Kin | More American Cousins | The Library Room


John McKenty and Mary Mulvenna McKenty
JOHN MCKENTY was born August 01, 1794 in Antrim, and died March 10, 1879 in Shipton Quebec. He may have been the son of Shane and Rose McAuley McKenty. He married MARY MULVENA, daughter of PATRICK MULVENA (1757-1849) and ANNE MCAULEY. Mary was born August 1792 in Antrim, and died June 17, 1879 in Shipton Quebec.
John and Mary Mulvena McKenty came to Quebec with 2 children, John and Rose, in the early 1800's. Along with them came John's brother-in-law , John Mulvena (1785-1867) and his

wife Mary McQuillan..
During this period 2 other McKenty families settled this region, Daniel McKenty (1781) and his wife Mary Stanley, and Bernard (1785) McKenty and his wife Ann Daley. I believe they all had to be closely related. John and Bernard were probably brothers.
The will of Shane McKenty ( who was married 2 or more times) which was registered in Glenarm in 1820, seems to connect them.. In his will Shane left all his sheep and furniture to his son Patrick, 1 shilling to his son Bernard, all the money in his house to his son John, 30 pounds to his daughter Sarah, 30 lb to Kitty (Catherine), 20 pounds to Mary who was married to Charles O'Neill, and 6 pounds to his grandson Patrick. A John McKenty was executor and Henry McKenty was a witness. After Shane's death a John and Bernard appeared in Quebec.

The letters of Mary McKenty Schmidt (1866-), granddaughter of John and Mary Mulvenna McKenty, offers important insights into our Quebec kin. She says her grandfather John, was the half brother of Hugh McKenty on Amherst Island This would then make him a son of Shane McKenty as well. Mary's memoirs, which were given to Dr John Edmund McKenty, describes the Antrim roots of this branch of the family tree She draws links to the O'Neill's, Duncan McKenty O'Neill, and his sons Neil and Shane.
Texts from Richmond County in Quebec also identify the McKenty families and their kin. In his book " Mulvenna Papers , Henry Mulvenna tells us about the early history of the Mulvenna and McKentys and their settlement in Canada.
" John Mulvena Sr came from Ireland in 1807...Port of Quebec....worked for Bishop Jacob Mountaies, the first Anglican Bishop of Quebec.....returned to Ireland,....in 1814 he returned to Quebec ...bought 700 acres of land from Captain Wales ...some of this land was sold to his brother in law John Mckenty Sr " P.11
……." However times were pretty hard until the railroad came to Richmond , but the two Mulvennas gathered enough money along with the Spanish dollars which Mrs. McKenty carried from Ireland in a pewter tea-pot ...the old lady kept watch over it with her 2 children Rose (Mrs. James Griffith) and John McKenty Jr"
According to Shipton Land Grant records on October 29 1835 John Mulvenna purchased 198 acres in Range 14 Lot21. In 1851 records show that John McKenty owned 196 acres in Range 14 Lot 20. (p69)
Another text, " Treads of Pioneers: Annals of Richmond County ", published by the Richmond Historical Society, tells us more about these families.

" Mrs. A.J. Huden was a granddaughter of the old Mulvenna family. The Mulvennas and their relatives on the neighbouring farm, the McKentys, came out of Ireland before 1817...Janesville was named after Jane Mulvenna of whom Judge Mulvenna was a descendent.
The McKentys owned this property and perhaps more land in the vicinity. Early in the 1900's some of the affairs of the McKenty estate were being administered by a member of the family living in Berlin, Germany, married to a German doctor" Vol 1 P61
This seems more than coincidental. One of the last of the McKenty families which settled Berks County Pennsylvania also married a German doctor and migrated back to Germany.
" The French Canadians1600-1900 Vol3" p 2070 identifies John Jr and John Sr as farmers living in Richmond in 1871. By 1891 John Jr. had passed away, John E. was a medical student living in Montreal, probably with Mrs. Caroline McKenty, widow…who resided there as well.
On a final note there appear to be no registrations of births, deaths, marriages for the McKentys in the Shipton/ Richmond area of Quebec after 1900.
CONNECTIONS
It seems 6 children of Patrick and Nancy McAuley Mulvena also settled in this area of Quebec. Besides son John and his wife, Mary McQuillan, there were Henry Mulvena 1802-1875 who married Mary Ann Clarke, Hugh 1799-1851 who married Bridget Ryan, Rose 1804-1829, Nancy (Ann) 1790-1879 who married Andrew Stewart, and Mary, wife of John McKenty.
" Hugh Mulvenna, son of Patrick and Nancy McAuley, married Bridget Ryan, daughter of M Ryan and Jane Hughes ..witnesses John McKenty and Henry Mulvena"
The Mulvenna's in Quebec may have had kin who lived on Amherst island with other McKentys. Patrick Mulvena and his wife Nancy were sponsors at the baptism of Elizabeth McKenty, daughter of John and Bridget Whalen McKenty of Amherst Island (son of Hugh McKenty A.I.). There were 2 other Mulvena families, Hugh and Patrick, on Amherst Island in 1871 .
In Ireland the IGI records has a Charles Mulvenna and his wife Isabella McKenty with a son Charles in 1864.

John McQuillan, born 1789, St Mary's Glenravel Antrim settled here with his wife Rose McQuillan born 1809 Glenravel. She was the daughter of Cormac McQuillan and Bridget McKinty. They were probably closely related to Mary McQuillan, wife of John Mulvenna. All were from Glenravel. The Catholic Cemetery Richmond Quebec has ," Rose McQuillan, widow of John McQuillan, aged 70, born Glenravel Ireland 1808, daughter of Cormac McQuillan and his wife Bridget McKenty of Glenarm" . Another McQuillan, Patrick and his family, lived in Madoc Ontario by Henry and Bridget Mooney McKenty.
It appears the Mooneys were connected to the McKentys in both the Ontario and Quebec settlements. In Quebec " Minnie Mooney, daughter of Lawrence and Catherine Mooney, died May 19, 1942, born 1881 Sherbrooke ..burial St Michaels Sherbrooke" . Another Mooney, Bridget, married Henry McKenty and emigrated to Madoc Ontario.

.
A very special thanks to John and Irene MacKenty who provided a lot of the essential data for this branch of the McKenty Tree.
Children of JOHN MCKENTY and MARY MULVENA
i. CATHERINE2 MCKENTY, m. THOMAS GRIFFITH. Records from St Bibana's and Reportoire des Mariages du Comte Richmond 1850-1950
Apparently the had no children

ii. MARY MCKENTY, born 1833 d. 1870, Richmond Quebec; m. EDWARD GRIFFITH, July 25, 1859, St Bibane Richmond. " Mary , daughter of John and Mary Mulvena McKenty, wife of Edward Griffith, died Oct 19 1870, born Sept 1 1833 " from St Bibiane's Reportoire de Mariages has wedding on July 7 1859.His parents were Joseph Griffith and Johanna O'Brien
iii. ROSE Rosa) MCKENTY, born 1826 d. 1908, Richmond Quebec; There was a birth registration in Glen Arm for Rose 1826, daughter of John and Mary Mulvenna McKenty ..dated 1826 .This could be a late registration, post emigration , or it could mean John emigrated that year . I believe this is the same John in Quebec. She married.. JAMES GRIFFITH, February 05, 1867, St Bibiane Richmond noted in Repertoire…This would mean Rosa was about 41 when she married James help explain why they had no children.
iv. ANN MCKENTY, m. JOHN GRIFFITH, March 06, 1848, St Columban
Sherbrooke.
v. JOHN MCKENTY, b. May 1823, Antrim; . He married Caroline McKenty daughter of
Hugh McKenty and Sarah Berdain of Amherst Island
Generation No. 2
2. JOHN2 MCKENTY (JOHN1) was born May 1823 in Antrim, and died December 27, 1875 in Quebec. He married CAROLINE MCKENTY(1838-1926) daughter of Hugh McKenty on Amherst Island The records for St Bibiana's in Richmond list John's death

"John , son of John and Mary Mulvena McKenty, Dec 27 1875, husband of Caroline."
Mary McKenty Schmidt says her mother Caroline was the daughter of Hugh on Amherst Island . Hugh was the brother of 1/2 brother of John Sr . At the left here is a copy of a letter in which Caroline's daughter outlined her ancestral tree.

Children of JOHN MCKENTY and CAROLINE MCKENTY
3. MARY EVERLIN3 MCKENTY, b. 1866; m. AUGUSTUS SCHMIDT
Reportoire des Mariages confirms her parentage and says his parents were Samuel Schmidt and
Julia Major.
ii. CHARLES WM HENRY MCKENTY, b. 1868; d. May 10, 1870, Richmond Quebec.
iii. JOHN THOMAS EDWARD MCKENTY, b. 1869; d. 1931.
iv. WILLIAM JAMES MCKENTY, b. 1872, Richmond Quebec; d. September 12, 1874,
Richmond Quebec. One yr and 9 months old at time of death
Generation No. 3
3. JOHN THOMAS EDWARD3 MCKENTY (JOHN2, JOHN1) physician, was born 1869, and died 1931. Apparently he changed his name to John Edmund MacKenty when he moved to the U.S.A. He married KATHARINE GILMAN. She was born 1871, and died 1938. The New York City

Directory for 1905 and 1910 has John E MacKenty living at 43 w 54th "The French Canadians 1600-1900 V3 " has both John E , medical student , and Mrs. Caroline McKenty, widow, living in Montreal PQ448-662) in 1891.
Children of JOHN MacKENTY and KATHARINE GILMAN
i. JOHN G MacKENTY, b. 1900; d. 1971.
ii. KATHERINE MacKENTY, b. 1903; d. 1976; m. WILHELMUS BRYAN.
Note: Some dates in the following groups have been omitted to protect privacy
Generation No. 4

4. JOHN MacKENTY (JOHN THOMAS EDWARD3, JOHN2, JOHN1) was born 1900, and died 1971. He married KATHARINE WALKER 1926. She was born 1905.
Children of JOHN MCKENTY and KATHARINE WALKER are:

i. JOHN5 EDMUND MacKENTY,.
ii. KATHARINE MacKENTY
iii. JEREMIAH MacKENTY
4. Katharine MacKenty 1903-1976 married Wilhelmus Bogart Bryan Jr
Children of Katharine and Wilhelmus
i. Wilhelmus Bogart Bryan III
ii Katharine MacKenty Bryan
Generation No. 5

5. JOHN EDMUND MacKENTY married IRENE CARSON
Children of JOHN MacKENTY and IRENE CARSON are:

i. JOHN WALKER MacKENTY
ii. MICHAEL MacKENTY.
iii. EDMUND REYNOLDS MacKENTY.
5 KATHARINE MACKENTY married Robert P Bigelow
Children of Katharine and Robert
i Katharine
ii. Robert
iii. Sanford
iv. Edward
5. JEREMIAH GILMAN MacKENTY (d.2008 )married Margaret Holmes, then Maria McGrath
Children of Jeremiah
i. William Howard Gilman MacKenty
ii. Susan Bennett MacKenty
iii. James Gilman MacKenty
iv. Bryan Clark MacKenty
5. Wilhelmus Bogart Bryan III married Charlotte Anne Leidy
Children of Wilhelmus and Charlotte
i. Wilhelmus Bogart Bryan IV
5 Katharine MacKenty Bryan married James Bulkley
Children of Katharine and James
i Katharine Gilman Bulkley
ii. James Bryan Flint
Generation 6
6. JOHN WALKER MacKENTY married Huong Le
Children of John Walker and Huong Le
i. Lily Irene
6. MICHAEL MacKENTY married Elizabeth Doering

Children of Michael and Elizabeth
i. Mary Katherine
ii. Thomas Carson
6. EDMUND REYNOLDS MacKENTY married Constance Michener
6. ROBERT SUMNER BIGELOW married Nancy May Jannerone
Children of Robert and Nancy
i. David Miller
ii. Stephen Pratt
6. STANFORD WALKER BIGELOW married Mary Dunn
Children of Sanford and Mary
i. Andrew Walker
ii. Walter Dunn
iii. Mary Elizabeth
6. EDWARD GILMAN BIGELOW married Deena
Children of Edward and Deena
i. Kathryn Grace
ii Karyn Marie
iii. Daniel John
iv. David Paul
6. SUSAN BENNETT MacKENTY married Jamie Brady
Children of Susan and Jamie
i. Caroline Brady
ii Abbie Brady
6 KATHARINE GILMAN BUCKLEY married Ross Biddiscomb
6 KATHARINE (KIT) BIGELOW married and later divorced Warren King Hastings
then married and divorced Joseph Edwin Cosby
6 William (Bill) MacKenty married Dagmara Chrustowska
Children of Dagmara and Bill
i

Daniel McKenty and Margaret Stanley

As suggested in the intro I believe Bernard may have been the brother of John, and perhaps of Daniel as well.
DANIEL MCKENTY, b. 1781, Antrim Ireland; d. June 20, 1838, Sherbrooke; m. MARGARET STANLEY. Burial records say Daniel was 57 at the time of death, husband of Margaret Stanley. He had been a clothier in Sherbrooke
Children..unknown

Bernard McKenty and Ann Daley
BERNARD MCKENTY was born 1785, and died 1854 in Richmond Quebec. He married ANN DALY July 01, 1828 in St Frederic Drummondville, daughter of PETER DALY and MARGARET

LARKIN. She was born 1803, and died January 15, 1852 in Richmond Quebec. Records from St Bibiana's " Ann Daley McKenty, wife of Bernard died June 15 1852, 49 yrs old" Bernard died 1854, in Shipton , and buried in St Bibiana's cemetery.
Children of BERNARD MCKENTY and ANN DALY are:
i. PETER MCKENTY, b. 1829; d. 1911.
ii. DANIEL MCKENTY.
iii. MARGARET ANN MCKENTY.
iv. NICHOLAS STUART MCKENTY, b. August 08, 1841.
v. NANCY MCKENTY, b. March 30, 1844, baptised Nov 1 1844 St Columban Sherbrooke
vi. ELLEN MCKENTY, b. September 13, 1846, St Columban Sherbrooke; m. FELIX
MCDONALD, November 28, 1871, St Bibiane Richmond.
vii PATRICK MCKENTY, b. May 17, 1836. Baptised June 2 1836 St Michel Sherbrooke
viii. MARY MCKENTY.
Generation No. 2
2 PETER MCKENTY (BERNARD1) was born 1829, and died 1911. He married CATHARINE CONWAY June 18, 1867 in Richmond. Marriage: June 18, 1867, Richmond Reportoire des Mariages 1850-1950 say her parents were Bernard Conway and Ann McCullough. After her son Alfred died caterine sold the family farm and moved with her children to Montreal..first to Ville Emard and then to verdun where she bought a duplex on Beatty Avenue. (Thanks to Leona McKenty)
Children of PETER MCKENTY and CATHARINE CONWAY :

i. ELIZABETH ANN4 MCKENTY, 1876-1905 m. JOS GRAVEL, July 24, 1899,St Phillipe
Windsor Quebec.
ii. MARY EvelineMCKENTY, b. 1868.Baptised at St Bibiane d 1901
. iii. ALFRED BERNARD MCKENTY, b. 1870; d. September 22, 1913, St Philippe de
Windsor.
iv. HELEN (EILEEN)JANE MCKENTY, b. 1874 d. 1883.
v. John Patrick 1879-1883
vi Edith Catherine 1882- 1905
2 DANIEL3 MCKENTY (BERNARD1) He married ELISABETH DEARDON October 26, 1864 in Richmond Quebec. (Reportoire des Mariages .. daughter of George D/Reardon and Ann Connolly. Records say Mary Ann born in Brompton township Baptised at St Michaels Sherbrooke
Child of DANIEL MCKENTY and ELISABETH DEARDON is:
i. MARY ANN4 MCKENTY, b. 1866.
2 NICHOLAS STUART3 MCKENTY (BERNARD) was born August 08, 1841. He married MARIAN SOMMER. In Mullaghconnolly Glenarm Ireland there is a possible connection with the birth registration for a Margaret Stuart, daughter of Nicolas Stuart and Margaret McKenty , born June 8th 1850, presuming they followed traditional naming patterns
Children of NICHOLAS MCKENTY and MARIAN SOMMER are:
i. MARY SHELDON4 MCKENTY.
Mary died August 13th 1858 Lennoxville

ii. MARIAN THAYLER MCKENTY.
Marian died August 12th 1858
Montreal 1871
Generation No. 3
3 ALFRED BERNARD4 MCKENTY (PETER3, BERNARD2, ) was born 1870, and died September 22, 1913 in St Philippe de Windsor. He married ALBERTINE VIGEANT September 04, 1894 in Chambly. Machinist and farmer , Peter lived for some time in Melbourne . Their marriage was noted in the Lioselle Marriage Index 1642-1963. The record of Albertine's parents were confusing/illegible ...Solyne and Lse Choq?uet The 1911 census has Peter 80 and Catherine 70, Alfreds parents living with them . There was also a Hugh McAmie? living there as well
Children of ALFRED MCKENTY and ALBERTINE VIGEANT are:
i. Leo McKenty 1912-1975
ii. Alfred William McKenty.1895-1923
iii Peter Harold 1901-1961
iv Minnie (Mary Frances) 1906-1994
v Bernice 1904-1988 (twin of Irene)
vi Irene 1904-1952
vii Gladys (Mary Eva Gladys) 1898-1990
viii Jeanette (Mary Helen Jeanette) 1897-1989
ix Claire (Grace Clara) 1909-
x Mildred Albertine 1908-1990
xi Mary Catherine Louise 1900-1901
Generation No. 4
Note: Some dates in the following groups have been omitted to protect privacy
4 ALFRED5 MCKENTY (ALFRED BERNARD4, PETER3, BERNARD2,)
He married EVELYNE DIONNE October 08, 1917 in Notre Dame du Perp. Secours Montreal

and served in the First World War. Alfred's WWI Attestation Paper has his full name as Alfred William McKenty. The paper, dated June 20 1916, was signed in Montreal. He spelled his surname with an " i " and with an " e " at various places on the document requiring his signature. His occupation listed was machinist. It goes on to say he was 5' 5" , medium complexion , brown eyes and brown hair. He had a tattoo of the Canadian Flag (Red Ensign?) on his right forearm and the "Yankee and Union Jack " on his left forearm. He was living at 79 Le Caron ST Ville Emard Que, the same address as his mother who is noted as next of kin .
Children of Evelyne and Alfred
i. Anita
ii Joseph George Augustus
iii Gaston "Mac"
iv Ulric
v Eunice
vi Angelyne
4 Peter Harold McKenty married Agnes McKay( born in Belfast). When Agnes
died Peter married Ruth Timmermans
Children of Peter and Agnes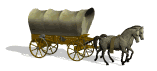 i Mary Shirley Anne
ii Mary Patricia Jeanette
Children of Peter and Ruth
i Peter Harold
ii Deborah Lynn

4 Jeanette McKenty ( ALFRED BERNARD4 MCKENTY (PETER3, BERNARD2, )
( 1897- May22 1989) married Georges Fournier Their children
Irene, Kay, Margaret, Gerry, Camil, Dale,

4 Gladys McKenty (ALFRED BERNARD4 MCKENTY (PETER3, BERNARD2, )married
Art Arie Their children i Richard ii Arlowine iii Jack iv James v Dale

4 Leo McKenty (ALFRED BERNARD4 MCKENTY (PETER3, BERNARD2, ) married
Teresa Riley
Children of Leo and Teresa
i Linda
ii Leona

4 Bernice McKenty (ALFRED BERNARD4 MCKENTY (PETER3, BERNARD2, ) married
Donald Greig Their Children; Dale, Stephane

Generation 5
5 Irene ( ALFRED BERNARD4 MCKENTY (PETER3, BERNARD2, JEANETTE) married
Don Reaume
Children of Irene and Don
Gary, Jim, Jack, Pam, Greg, Ronnie
5 Kay( ALFRED BERNARD4 MCKENTY (PETER3, BERNARD2, Jeanette ) married Chick
Logan
Their children: Kenny, Kathy, Irene, Kay, Margaret and Kelly
5 Margaret ( ALFRED BERNARD4 MCKENTY (PETER3, BERNARD2, JEANETTE)
married Peter Burle
Their children: Joy, Mary Francis, Paul

5 Jack Arie (ALFRED BERNARD4 MCKENTY (PETER3, BERNARD2, GLADYS) married Mary
Louise Compnell.. Their Children: Dianne, Joyce, Dale, and Denise

5 James Arie (ALFRED BERNARD4 MCKENTY (PETER3, BERNARD2, GLADYS) married
Mary Louise Bachus (deceased) and married Patricia Bergmeir Their Children William, Steven,
Christine, Catherine, and France


5. Gaston McKenty married Georgette Chouinard in Montreal 1944
Children of Gaston & Georgette
i.Sylvia

5 Ulric "Ric" McKenty (1918-1979) married Gertrude Vachon in 1943. He died in
Cartierville and is buried in Garthby. Gertrude, wife of Ric, was the loved sister of
Madeleine, and the two daughters of Henri Vachon, deputy for 24 years of the Wolfe county at
the Assemblée nationale du Québec and Annie Grégoire, both from Garthby ( now Beaulac-
Garthby
Children of Ric&Gertrude
i Suzanne
ii. Linda
iii Claude

5 Eileen McKenty (ALFRED BERNARD4 MCKENTY (PETER3, BERNARD2, ) married
Erle Fry ..... Their Children: Sharleen, Brian, Janis, John, &Ian
5. Joseph George (Augustus) McKenty (ALFRED BERNARD4, PETER3, BERNARD2 )married Martha Ann Gregory
Children of Margaret & George
i. Geoffrey Evan
ii Hugh Gregory
iii Patrick William
iv Mary Elise
v John Andrew
vi Michael Kevin
vii Thomas Austin
viii Denise Ann

5 Bernice (ALFRED BERNARD4 MCKENTY (PETER3, BERNARD2,JEANETTE ) married
John Wigle
Their children.....Nancy, Mickey, and Chris
5. Eunice McKenty married ___ Legault
Children of Eunice &
i Susan
5 Angelyne McKenty married Pierre___-
Children of Angelyne and Pierre
i. Louise
ii Suzanne
iii Michele
5 Shirley McKenty married Siegfried Tauschek

Children of Shirley and Siegfried
i Paul
ii Mark
5 Mary Patricia Jeanette McKenty married Donald Mulcaster
Children of Patricia and Donald
i Kevin
ii Patricia
5 Leona McKenty (ALFRED BERNARD4 MCKENTY (PETER3, BERNARD2, LEO)
married Yves Delisle. Their children are
Generation 6
6. Paul Tauschek (Shirley, Peter,..)married Sandra Nichol
Children of Paul and Sandra
i Kaylee Victoria
ii Breanna Grace
iii James Paul
iv Annika Hope
6 Mark Tauschek (Shirley, Peter,..)married Kristine Finlayson
Children of Mark and Kristine
i Kaitlyn
ii Nathan
6 Kevin Mulcaster married Evelyn
Children of Kevin and Evelyn
i Jennifer
ii Michael
iii Melissa
6 Patricia Mulcaster married Jon Hale
Children of Patricia and Jon
i Lucas
ii Chelsea

6 Hugh McKenty (Joseph George) married Tracey Lee Hawkes
Children of Tracey and Hugh
i Zachary Hugh
ii Ethan Joseph
iii Natalie Elisabeth

6 Linda McKenty (Ulric,Alfred,..) married Don Campbell in July 1982

.
Home | The Antrim McKentys | Quebec McKentys | John McKenty & Mary Blaney | The Hughs of Amherst Island | Henry McKenty & Bridget Mooney | More Ontario Kin | New York State Kin | More American Cousins | The Library Room