Home | The Antrim McKentys | Quebec McKentys | John McKenty & Mary Blaney | The Hughs of Amherst Island | Henry McKenty & Bridget Mooney | More Ontario Kin | New York State Kin | More American Cousins | The Library Room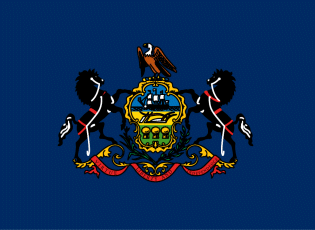 Pennsylvania Kin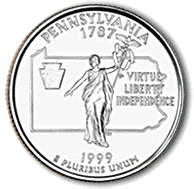 Many McKenty/McKinty families who emigrated from Antrim, Ireland, settled in this state in the 19th Century. Others migrated there from families in NY, Quebec, and South Eastern Ontario. The following information is definitely fallible and needs collating. I'm sure many of you can fix the errors and hopefully add to the picture. Please excuse the haphazard format…….
Henry (1795- 1868) Eleanor Kerlin McKenty (Jan 1801-1884) lived with their children in Berks County Pennsylvania . Henry, born in Antrim, was the owner of a general store in Amity Township
Children of Henry&Eleanor
i Caroline(1830) ii Eleanor Jan 1833), iii Jacob Kerlin ( Jan19 1827), iv Jackson (1828)
v Mary Ann vi Elmira 1837.
Elmira married Hunsinger Messchert. Their daughter Mary E Messchert was born around 1857 in Paris France
Henry McKenty and his wife Eleanor are buried along with 3 of their children, Caroline 1830-1894, Eleanor, 1833-1889, and

Jacob Kerlin (former congressman) Jan 1825-1866In St Gabriel's Episcopal Church Cemetery, Douglasville, . There was another son Jackson. He is mentioned in the Society of California Pioneers 1850 and records indicate that by 1880 he working as a stock broker and living with another sister, Mary Ann and her husband, Huizinga Messchert. Mary Ann was Huizinga's second wife. His son Matthew by his first wife married Elmira McKenty in 1854



There are also records of a John McKinty, born 1792 Ireland who died Feb 24 1856 in Buffalo Valley Penn.; a William McKinty April 1796- Jan 1838; and a Daniel 1809 are also mentioned . Barney McKinty (a name also associated with the Quebec branch) was listed as a carpenter in Buffalo valley penn
There were also records of a James McKinty born 1830 and Michael born 1825 in the 1850 census of Pikes county. Also at this time Hiram McKinty was listed in Colebrookdale. According to Filby's Ship Lists a John McKenty came to Philadelphia in 1838 is referred to in United States Index to Records of Aliens v 9302 p374,. and a Samuel in 1839 , and Daniel in 1858, all on p374 as well. They had to make declarations when entering the United States . Hint ..Hint..........for American cousins


Sarah McKenty, born 5 Mar 1818 Antrim County, died 16 Oct 1892 Alta, Buena Vista Co, IA lived in Pennsylvania for a period of time after emigration from Ireland. Her parents are unknown. She is buried in Stark Co IL with her husband John Holmes. He was born 12 May 1809 Antrim Co IRE and died 20 Dec 1879 Stark County, IL. He was the son of George and Rose Pierson Holmes of Antrim County, IRE who came to Kensington area in Philadelphia where Rose died, and George came with family to Stark and Henry Counties, IL
The children of Sarah and John that were born in Philadelphia are: George born 1840, Robert A 1842, Samuel b 1844, Rose b 1845. Born in Stark Co IL were John b 1848, James b 1852, Adam b 1854, Elizabeth b 1856, David b 1858, Mary Ann b 1861.
Sarah McKenty Holmes death notice ....
Stark County News, 20 Oct 1892 OBITUARY
Died, at Alta, Iowa, October 17, 1892,Mrs. Sallie Holmes. She was buried at Elmira, October 19, from the residence of her son, James Holmes. Mrs. Holmes came to this county from Philadelphia with the Walkers in 1849, and lived here until a few years ago, when she went to Iowa, to make her home with her three sons.
Sarah's great granddaughter Gayle is seeking info on this family and can be contacted at
gayle1@wheatstate.com


In 1880 there is mention of a Jane McKenty, born 1815 Ireland, widow, living with her daughter Emma 1860 and son James 1855 living in Hooksown. Nearby in Beaver was Robert L McKenty, born 1849, farmer, living with his wife Lizzie 1852 and their daughters Sadie C 1876 and Lillie 1877.
Around this time in Philadelphia, a John McKenty, born 1833, marble polisher, lived with his wife Julia born 1837. Also around Philadelphia we find..

Philadelphia
Samuel/Daniel (1815) and Jane 1820 McKenty
I'm not sure whether the first name of the patriarch of this branch of the family tree is Samuel or Daniel but I'm leaning towards Samuel....maybe his second name was Daniel . The 1870 census for Philadelphia provides the following
Children of Samuel and Jane


i Daniel McKenty b 1842
ii Mary Jane McKenty b 1845 single, parasol maker
iii Samuel (twin?) 1845
iv Annie 1848
v Sally 1852
vi John McKenty, b 1851 single, stone cutter
vii Caroline 1854
viii Robert J McKenty 1859, single, plumber in 1880
ix Thomas McKenty 1862, single, milk dealer..later a minister?



The Index Of People: Ordnance Survey of Ireland from the 1830's Ireland mentions a William Wallace in Templepatrick, Muckamore, and in Carnmoney Antrim. The name is also mentioned in Londonderry along with the names of Samuel and Thomas Wallace.

Generation 2

Daniel McKenty

born 1842, stone cutter,..fireman? married Isabella who was born in 1844
Their children
i Samuel McKenty born 1871
ii Charles G McKenty born 1873
iii Isabella McKenty born 1876
iv Daniel McKenty 1879

Robert J. McKenty first married Helen Wilson, then, in 1912, he married Helen Dixon. Robert was the warden of East Penitentiary from 1909 till he retired April 21 1923. He was one of the few

wardens who got permission for his inmates to fight in WWI. As a token of their appreciation the inmates purchased china for a wedding present. His family has a wonderful site that can be access by clicking HERE
Children of Helen and Robert
i. William Wallace McKenty
ii. Robert McKenty
iii. John McKenty
iv. Samuel Horace McKenty
v. Rueben McKenty
iv. Ellen McKenty

The 1890 Philadelphia City Directory has Daniel, a fireman, and Samuel, a clerk, living at 747 Gray Ferry Road. Nearby at 823 Gray Ferry lived Jane, a widow of a Samuel, along with John, a plumber, and Wallace, a student,.

On 2428 Madison there was a Samuel, a cutter, and at 2406 there was Robert, a policeman. John McKenty, a machinist, lived at 1338 N23rd
Note: The name Samuel is rather rare in the McKenty/McKinty tree. It may come from the maternal side. I found a marriage between Samuel McKinty and Elizabeth Stoddart November 1845 in County Down, Ireland
1910 PENNSYLVANIA CENSUS has Robert J McKenty Sr 50 , son Robert J Jr 25 Sadie 23 (dau in law), son John W 23, son Samuel H 15, son William 13, dau Elsie G 8 and Grand daughter Elsie 1
...Also. listed in 1910 was..a John McKenty age 70, born Scotland & wife Mary A age76 ....born Ireland ....This is probably Daniel and Jean's eldest son

Generation 3

To protect the privacy rights of living individuals many of the relevant dates and ties to family outlined above have been omitted in the families listed below

Samuel Horace McKenty

1894-1959 married Willie May (Billie) Stuckey
Children of Billie and Samuel
i John Stuckey McKenty
ii Samuel Horace Jr

William Wallace McKenty 1922-1987 married Jane Fleming …their children
i William Wallace


ii Ruben Cohen McKenty
iii Jane McKenty
Generation 4
Samuel Horace McKenty Jr 1921-1981 married Ruth Gray…their children
i Samuel Charles McKenty
ii Bruce McKenty
iii Susie McKenty
iv Michael McKenty
William Wallace McKenty Jr 1922-1987 married Ruth Borbeck. Their children…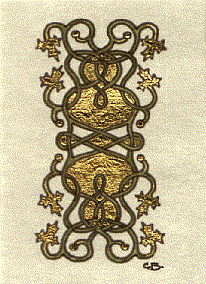 i Judith Ann
ii Joan Cheryl
iii Ruth
iv William Wallace
v Elizabeth
John Stuckey McKenty
married Norma Rinehart… their children
i John Stuckey McKenty Jr
ii Linda Ann McKenty
iii Donald Lewis McKenty
iv Douglas James Mckenty
Generation 5

Samuel Charles McKenty(Samuel H McKenty, Robert,..) 1944 died in 1999. His widow is Jeanne Glass.
Their children..


i Vickie McKenty
ii Kimberly McKenty
iii Robin McKenty Espey

John Stuckey Jr married Beverly Aiken..their children
i Megan
ii Melissa
Bruce Gray McKenty married Shelly McGregor..their children
iChristopher
ii Nicholas
Susan Ruth McKenty married Phillip Tetterton…children
i Phillip
ii Melissa

Linda Ann McKenty married Ted Carr …their children…
iAubrey
ii Justin
Donald Lewis McKenty married Linda Fleming their children
iMax
ii Blake
Douglas McKenty married Andrea Keane..their children
i Miles
ii Vivianne
Generation 6

Vickie Lynn McKenty ..........
Children of Vickie
i Kristina (d, of Joel Martin)..
Children of Kristina i Damian Charles Lauderback
ii Jordan (s of Jason Moody)

Kimberly McKenty married Danny Duvall

Robin McKenty married Derrick Espey
Children of Robin and Derrick
i Devin
ii Heaven
iii Treasure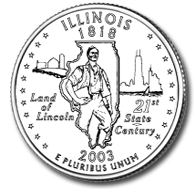 Indiana

Descendants of Hugh McKinty and Jane Glass
HUGH1 MCKINTY was born in Magheramorne, Antrim. He married JANE GLASS. Thanks to Jim McKinty in Ireland for his help
Children of HUGH MCKINTY and JANE GLASS are:
| | |
| --- | --- |
| | i. JAMES MCKINTY, b. 1826. |
| | ii. JOHN MCKINTY, b. 1824. |
Generation No. 2

Both James and John emigrated to the United States. James settled in Indiana while John may have moved to Illinois after an earlier stay in Ohio. See the Illinois records following the family of James below

2. JAMES MCKINTY (HUGH1) was born 1826. He married DORCAS WHITEMAN August 26, 1858 in

Indiana. She was born 1843, and died 1904.


Children of JAMES MCKINTY and DORCAS WHITEMAN are:
| | |
| --- | --- |
| | . i. MARY JANE3 MCKINTY, b. February 1859; d. March 1908. |
| | ii. LUCRETIA MCKINTY, b. April 1861; d. February 1927; m. JOHN WERTZ. |
| | iii. JOHN MCKINTY, b. April 1863. |
| | iv. ELIZABETH SUSAN MCKINTY, b. October 1865; d. September 1872. |
| | v. SARAH MCKINTY, b. June 1868. |
| | vi. GEORGE MCKINTY, b. November 1870; d. February 1917, Hot Springs Arizona. |
| | vii. WILLIAM HENRY MCKINTY, b. June 1873; d. March 03, 1948; m. GERTRUDE KNIGHTINGER. |
| | viii. ROBERT EDWARD MCKINTY, b. June 1873. |
| | ix. ARTHUR MCKINTY, b. May 1876; d. December 1880. |
| | x. HUGH ORVILLE MCKINTY, b. September 1878; d. April 26, 1911. |
Generation No. 3
3. MARY JANE3 MCKINTY (JAMES , HUGH1) was born February 1859, and died March 1908. She married JAMES FIERS.Child of MARY MCKINTY and JAMES FIERS is
| | |
| --- | --- |
| | i. FOREST LELAND4 FIERS, b. 1888. |
Generation No. 4
To protect the privacy rights of living individuals many of the relevant dates and family ties have been omitted in the subsequent families
4. FOREST LELAND4 FIERS (MARY JANE3 MCKINTY, JAMES , HUGH1) was born 1888. He married E WILKINSON.
Children of FOREST FIERS and E WILKINSON are:
| | |
| --- | --- |
| | i. MARY JANE5 FIERS, b. 1919. |
| | ii. JAMES FIERS, b. 1921. |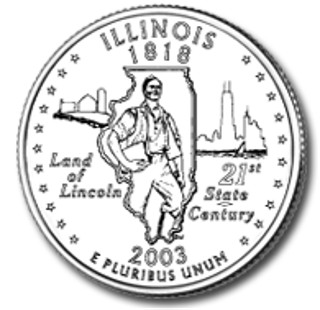 Illinois Connections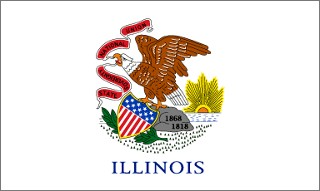 John McKenty, brother of James and son of Hugh and Jane, may have settled in
Illinois. In 1867 another John McKenty married Sarah Lawhorn. Not directly related to John, a Hiram McKenty married Tillie Woods and a Cornelius O'Neill who married Ann McKenty. Their children were John, William, and Lucy


Henry and Selina McKenty
Another McKenty family that settled in Illinois was that of Henry and Selina McKenty. I believe Henry may have been the son of Hugh McKenty (1788-1869) and Nancy Robinson of Amherst Island. Records show Henry McKenty was born in Canada (Amherst Island?) in 1834 and married Salina who was born in Ireland in 1844 . Henry was a policeman. In the New York City Directory 1905-6 there is record of a Selina McKenty living at 31 Union Sq W R905
Children of Henry and Selina
i Mary, born 1860 Canada, clerk
ii Neil born 1863 Illinois
iii Patrick, born 1866…may have married Jennie Echlin in 1890
iv Lena, born 1868, Illinois
v Anna born 1870
vi Charles H born 1876…married Lillian Palmer (d 1957)
vii Jennie born 1878 Chicago Illinois
I have a WWI Attestation Paper for Frank McKenty. See the thumbnail. He was born in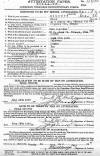 Kingston Ontario but moved to Chicago . He listed his next of kin as his sister Miss Coan....different surnames. There is record of a Margaret McKenty marrying John Coan , Oct 23 1874, Cooks Cty Illinois. This could be a connection.
Some more current records may include some of Henry and Selina's descendents

James H McKenty married Sarah J Agnew
Children
i Mabel
ii Arthur H McKenty (died 1968)…married Margaret Krayzer
iii James F McKenty (d 1968) married Pauline Stasch (d 1965)

Another family included 3 brothers and their descendents

1 Henry J McKenty (d 1984) and Mary A
Children i Patrick married Joan Gall
ii Neil
iii Gerald

2 Neil J McKenty (d 1954) married Charlotte Du Mont
Child i Pauline

3 Robert J McKenty (d 1949) married Eleanor Bleiman…daughter Selina

California Connections
Sarah McKenty( 1871-1919), daughter of Patrick McKenty and Margery Connor, Antrim, (See Sarah's parents/family on Antrim McKenty's page)
moved here with her husband Neil Hunter in 1903 or 1904 . Below is a transcribed letter sent by Sarah McKenty Hunter to her brother Patrick McKenty who had moved to Australia. The letter is followed by an outline of her descendents in California
SanFrancisco Aug .18 1904
Dear Brother
You will no doubt be surprised to hear from me. I am very well & living in San Francisco. I was married by Father George in St. Peters in Belfast on the 27th of Oct [1903]. We expected to live in Ireland but I did not like it. As my husband was here [San Francisco] a great many years, I decided to come here with him, though I sometimes feel lonesome for my friends in old Chicago (I went there so young that it seems like my home). The people in Ireland are no better situated than ever. English people say we Irish have a curse but that curse is clear to the world as that of the English landlordism & and bad laws. Just think of … a few years ago Ireland had a population of seven million. Today … ? …has come to the United States and elsewhere to seek that bread and liberty so cruelly denied them in their own land [parish?]. I trust you and your family are in good health. Have you heard from my brother George lately? I have not had a letter from him in a long time. I will send you our picture when I hear from you. My mother was quite well and strong when I was there & Archibald is a beautiful baby boy. He looks exactly like mother. His features are perfect. I wish I had mother with [us?]. I told her when I was in Ireland the first time that I would not get married [--] that no family could get along without an old maid. But she would not have it that way so I guess they can get along without me. Think this is all I can say for the present. With much love to you & your wife and children I remain your affect[ionate] sister.
Sarah Hunter
Sarah Clare McKenty (1871-1919) married Neil Hunter (1866-1958)
Generation II (Children of Sarah and Neil Hunter)


1. Elizabeth Sarah Hunter (1906-1967) never married
2. John Joseph Hunter (1908-1984 married to Anna Lucilia Perrin (1903-1955)

Generation III (Child of John and Anna Hunter)
1. (Edwin) Bruce Hunter married to Kareen Fay Smith

Generation IV
(Children of Bruce and Kareen Hunter)
1. Edward Neil Hunter married to Ruth Elaine Trudell
2. Valerie Anne Hunter married to Michael Lee Combs
3. Linda May Hunter married to Michael John Domecus
4. John Claude Hunter married to Bobbie Smith

Generation V (Children of Edward and Ruth Hunter)
1. (Edward) Neil Hunter
2. Martin Gabriel Hunter
Generation V (Children of Valerie and Michael Combs)
1. Heather Anne Combs
2. Jennifer Lee Combs
3. Emily Jane Combs

Generation V (children of Linda and Michael Domecus)
1. Steven William Domecus
2. Nicole Marie Domecus
3. Jack Elliot Domecus
Generation V Children of John and Bobbie Smith Hunter
1.(Emily) Kathyrn
2. Sarah Elizabeth

Duncan McKenty ..and
This branch of the family has roots in Antrim and Scotland and links to California and New Zealand. They were cousins of Sarah and Neil above They are no doubt connected to Patrick and Margery Connor ..and probably Patrick's uncle Hugh who went to Scotland..
Duncan was one of at least 5 brothers who emigrated from Scotland. All his brothers went to all to New Zealand while Duncan headed to America
The brothers were
1. George ..never married

2 Robert
children Robert
i Gordan (deceased)
ii Graeme
iii Robert
iv Margaret
v Lorraine,

3 James ..and a son James

4 Hugh born in Hamilton Scotland 1882.(used the name McGinty in Scotland?).he cameto Denniston
New Zealand around 1910 and worked as a coalminer. He married Mary Ann Johnston Nicoll(brn Parnell
Scotland) Dec 28 1911
Children of Hugh and Mary Ann
i Elizabeth ..married __Adams
.. children of Elizabeth and --Adams
Kenneth, Malcolm, and Heather
ii Kenneth died Nov 1986 ..
children of kenneth
John Robin and Gail
iii Irene...married__Seddon..children
Margaret, Colin, and Garry
iv Robert ..no children?

5 Duncan 1882-1946 and Alberta Ruth Samwell McKenty. Alberta was born November 8 1881, in
London, Ontario, daughter of Matthew Anthony Samwell and Hannah Hewitt. Matthew is on both the 1871 and
1881 census for Ontario...settled in California USA
Children of Duncan and Alberta
i George McKenty, 1909-1979,
ii Lawrence McKenty 1913-1981, and
iii Hugh Phillip McKenty (1911-2000) were brothers.
To protect the privacy rights of living individuals many of the relevant dates have been omitted in the subsequent families
Hugh Philip McKenty (born April 14 1911) married Sybil Sledge
Children of Hugh and Sybil
i Elaine Ann
ii Philip Earl
iii Elizabeth Louise
iv Margaret Ruth
Generation 2
2 Elaine Ann McKenty married Gustave Groven
Children of Elaine and Gustave
i Kathleen Ann
ii Phillip
iii Brian Paul
2 Phillip Earl
2 Elizabeth Louise McKenty married Gary Haverland
Children of Elizabeth and Gary
i Rebecca
ii Sarah Jane
iii Matthew

2 Margaret Ruth McKenty married Robert Lee Parcel
Children of Robert and Louise
i Jessica Ruth
ii Jennifer Roybn
.......................................................................................
Although he was born in Pennsylvania, Jackson McKenty is mentioned in The Society of California Pioneers. He married Augusta Walterson in 1883. They divorced and he later moved back to Pennsylvania. You can find his family in the Pennsylvania section of this page
Death records reveal a number of McKentys who were born in other states but later settled in California. Some of these include Cyril, Nevada, 1895-1969; Gertrude, Illinois 1871; Geneva , Nevada, 1895-1945; Bernard , Quebec?, 1856-1884; and Jack 1863-1949, New York. A John McKinty is mentioned in the 1870 census.
......................................................................................................
Vermont
This area is directly south of the region in Eastern Townships of Quebec where a number of McKentys had settled in the early 1800s. I believe the families in Vermont and Quebec were closely related.
Records show a Daniel, born 1834 in Canada, lived with his wife Mary, born 1852, in Vermont. He was a carpenter, probably fought in the Civil War , and died in 1910. There also were a Bernard born 1837, who enlisted from Massachusetts and a George G McKenty, born in Canada, who enlisted in New Hampshire.
John H McKenty, b 1834 Ireland wife Mary A, born 1852
Children Mary 1873, John 1875,, Katie 1876, and James 1878.
Neal and Katie McKenty both born 1802 Ireland were living them in Bennington
Maryland
Stewart McKenty, born in Canada 1844, and his wife Isabella, born in 1851 Nova Scotia, were living in Maryland
children George 1868, Elizabeth 1870, Anne 1872, Margaret 1875 and John 1877.

New Jersey
Around 1880 Margaret McKenty, widow , born 1818 Ireland, lived with her children Margaret 1850, Sarah 1852, William 1857, and niece Mary 1866 from NY

Home | The Antrim McKentys | Quebec McKentys | John McKenty & Mary Blaney | The Hughs of Amherst Island | Henry McKenty & Bridget Mooney | More Ontario Kin | New York State Kin | More American Cousins | The Library Room