Hugh McKenty And Nancy Robinson

HUGH1 MCKENTY was born about 1788 in County Antrim, Ireland, and died October 26, 1869 on Amherst Island. He married NANCY ROBINSON. She was born about 1806 in Ireland. According to Alastair there is record of their marriage in Antrim dated Dec 6th 1830. Witnesses were John Robinson and Henry McKenty There is also registration for the birth of a son James, born October 2 1831. Patrick and Mary McAuley were witnesses. Information taken from the Archives of Ontario and the genealogical holdings in Kingston, including the census for 1851, 1861 and 1871 of Amherst Island list all the family members except James and indicated they were Roman Catholic. Could James have stayed with kin or died on the treacherous passage to North America?

Catharine Wilson in her book " A New Lease on Life..." suggests Hugh traveled with the United Empire Loyalists that first settled Amherst Island. The loyalists were typically Protestant and settlements were typically based on shared religion and ethnicity. About sixty percent of Irish that originally settled in Ontario were Protestant Loyalists.
The 1851 census lists an "Ellen" age 1 but she is not on the 1871. I believe her name may have been Margaret Ellen, the same as her niece mentioned in the 1871 census. All the census records viewed say the children were born in U.C (Upper Canada). The 1861 census has a Saly Mckenty 20 and married The 1871 has a Hanorah 27, married to Hugh's son Neil. Their children were Daniel 1 1/2 and Margaret E., 5 months. It seems Mary, Alice, and Henry left the family home before 1871 There was Donald Blaney living with them or next to them on the island. This could have been a relative of John the Elder and Mary Blaney.
Land records list Hugh Jr. living on the Upper Landing con I, lot 58 ...Hugh ( Sr?) UL con I, lots 13+35, Dist63 Dwelling 24 , and a R. McKenty UL (Upper Landing) Con I lot 15.

Interesting enough, R (Robert) is not listed on any of the census forms. Land records reveal numerous transactions made by the various Mckenty families during their stay on the Island.
The death registration from the Archives of Ontario confirm Hugh was born in County Antrim, was a farmer from Amherst Island, and died Oct 26, 1869, age 81. It says he was sick 10 days ...his son Neil from A.I. notified authorities..
Children of HUGH MCKENTY and NANCY ROBINSON
i JAMES McKenty b Oct 2 1831 in Ireland
. ii. MARY MCKENTY, b. 1834, Amherst Island Ontario.
iii. HENRY MCKENTY, b. 1835. Sailor
iv. ALICE MCKENTY, b. 1836.

v. NEIL MCKENTY, b. 1838.
vi. DANIEL MCKENTY, b. 1840, U.C. (Upper Canada) Sailor
vii. ROSE MCKENTY, b. 1842.
viii. ANN MCKENTY, b. 1844.
ix. WILLIAM MCKENTY, b. 1847.
x. Margaret Ellen b. 1850
xi. W.J. MCKENTY, b. 1851.
Generation No. 2
2MARY2 MCKENTY (HUGH1) was born 1834 on Amherst Island Ontario. She married FRANCIS MCMULLEN April 16, 1853 in St Mary's Kingston. He was also born on Amherst Island. The register of marriages for St Mary's Cathedral Kingston has ".Apr 16 , 1853 Francis, son of Neil McMullen & Bridget McAuley, and Mary , daughter of Hugh & Nancy McKenty, both Amherst Island . The witnesses were Daniel McGagart? and Bethia Mary Rennie (This hints of connections between Hugh's family with John Sr household)
R Waller in his book " Loyalist Links " has other children for Francis and Mary ..but they seem to be experiencing delayed parenting ..Francis 1869, Thomas 1872, Joseph 1876 (in USA ), and Samuel 1879 ( USA ) Why the gap 1853 Neal to 1869 Francis?
Children of MARY MCKENTY and FRANCIS MCMULLEN
i. NEIL3 MCMULLEN, b. April 1855.
ii. FRANCIS MCMULLEN, b. 1869.
iii. THOMAS MCMULLEN, b. 1872.
iv. JOSEPH MCMULLEN, b. 1876.
v. SAMUEL MCMULLEN, b. 1879.
2 ALICE MCKENTY (HUGH1) was born 1836. She married JOHN SMYTH. Baptismal records spell "SMITH".
NOTE: More Smith-McKenty links. See Susie and Margaret Smith married Dan and John Mckenty (Henry and Bridget Family , brother Neil marries Honora) ) Also IGI records suggest Agnes McKinty married a Wm Smyth Dec 4 1796 Antrim

Children of ALICE MCKENTY and JOHN SMYTH
i. THOMAS3 SMYTH, b. November 24, 1869. Baptismal records from Kingston
"Thomas Smyth born Nov 24, baptised Apr 19, 1867 Sponsor Michael
Murray
ii. HUGH SMYTH, born May 1873, baptized June 10 1873
2 NEIL2 MCKENTY (HUGH1) was born 1838. He married HONORA HANNAH SYMTH/SMITH.
Children of NEIL MCKENTY and Hannah SYMTH/SMITH
i. DANIEL3 MCKENTY, b. September 14, 1869. sponsors Ann Shibley and Charles
Mulvena ..some of the Mulvenas were with the McKentys in the Eastern
townships a connection?
ii. MARGARET ELLEN MCKENTY, b. November 29, 1870.
Kingston records "Margaret Ellen baptized Dec 7 , b. Nov 29,…sponsors Michael
Murray & Anne Crow
2 DANIEL2 MCKENTY (HUGH1) was born 1840 in U.C.. He married HANORAH ? She was born Abt. 1844 in Ireland. He was listed as sailor on the census
Child of DANIEL MCKENTY and HANORAH
i .DANIEL3 MCKENTY, b. Abt. 1869.
I believe many of Hugh's children moved to the United States and some went out west

Hugh McKenty and Sarah Berdane
HUGH1 MCKENTY was born 1805 in Ireland, and died May 23, 1871 on Amherst Island. He married SARAH Berdan. I've seen a few spellings for Sarah's name, Berdaine, Berdan, Bourdaine... Sarah was born 1807 on the Isle of Tanti (Amherst Island) in UC (Upper Canada) She was likely the daughter of John Berdain and Nancy McKenzie and the great granddaughter of Albert Berdan & Susannah Secord of Woodhouse, and Colin Mackenzie Sr and Sarah Powers of A.I.
Info gathered from 1851 census of Amherst Island transcribed by Helen and Pauline Bulch, Kingston OGS indicates there were 21 McKentys' on Amherst by 1851. This included the members of at least 2 other McKenty families, John and Mary Blaney Mckenty, and Hugh and Nancy Robinson McKenty
The 1851-2 census of A.I. has Ann Berdan, age 62, widow, probably Sarah's mother, living with her and Hugh and children Margarate 15, John 16, Edmond 12, Caroline 9, David 7, Mary 4, and Rose 1. Since all were born on Amherst that would mean that Hugh must have come to North America before 1835.
The land records have Hugh Jr. on the UL (upper landing), Con II, lot58 Amherst Island ....and Hugh UL con I lot13,35, ...and Robert McKenty UL con I lot 15..I found no records for Robert in any of the various censuses
In his book Tales of Amherst Island, Burleigh makes reference to some Island gossip between the young ladies, including one of Hugh's daughters. It seems to have taken a serious tone ".. personally appears before me, Richard Hitchins, Esq., Jane Howard of Amherst Island who swears by the holy Evangelist that she has never said anything to injure the character of Miss Ally McKenty, only the story told to her by Mary Vaughan McMullen and afterwards by Mary Incent. Jan 15 1846 Rd Hitchins, J.P."

Hughs death registry says he was 64 at time of death, May 23, 1871..paralysis for 5 wks ..born Co Antrim Ireland. In his will Hugh gave 2 properties he had on A.I. to his children, horses to his daughter Margaret McKenty Whelan, interest from his investments to his "beloved wife Sarah", $800 to his daughter Mary at the Catholic Institution in Kingston, and $800 to be shared by Edmond and Rosanna, and the balance to his son John
Children of HUGH MCKENTY and SARAH BOURDAINE
i. JOHN2 MCKENTY, b. Abt. 1836; d. February 07, 1885.
ii. MARGARET MCKENTY, b. Abt. 1836.
iii. CAROLINE MCKENTY, b. May 05, 1842., baptized Nov 20th 1842
sponsors Hugh McKenty and Catharine McTaggart
iv. DAVID (Daniel?) MCKENTY, b. Abt. 1844.
v. MARY MCKENTY, b. Abt. 1847.
vi. ROSEANNA MCKENTY, b. Abt. 1850; m. PATRICK SLAVEN
vii EDMOND2 MCKENTY, b. May 28, 1840, Ontario.
Generation No. 2
2. JOHN2 MCKENTY (HUGH1) was born Abt. 1836, and died February 07, 1885. He married BRIDGET Elizabeth WHALEN on February 07, 1869 in Camden. She was the daughter of WILLIAM WHALEN and MARY BURKE. Lennox and Addington County Marriages 1869-80 V1 indicates Bridget Whalen was the second daughter of Wm Whalen and Mary Burke of Camden. The wedding, also announced in the Napanee Beaver says it was held in Centreville Church Feb 17 1869. The 1871 census also has John 35 with Elizabeth B age 22 and a son Daniel age 1 The registration for their son Daniels (Donald) baptism at St Patrick's, Railton says the sponsors were Charles Mulvena and Rose Mckenty

The tombstone in the Amherst Island Cemetery reads " John McKenty died Feb 8 1884 age 49 yrs 7 months erected by son Donald" . Unfortunately the death registration is not very kind. It says, "49yrs, farmer, born A.I., cause of death.. drunkenness 2 days (habitual)"
His son said the actual cause of death was the result of an accident . He was kicked by a horse. ..not an unusual fate for the pioneers. The registration comment could well reflect the anti Irish sentiment typical of the period. it's interesting to not that many of the irish moved on from this area.
A copy of John's will from " Surrogate Court County of Lennox and Addington says his wife Bridget Elizabeth ( listed as Elizabeth Bridget in the 1871 census ) was left $25 worth of furniture , horses worth $ 325 ...assets totaling $753 (the penmanship is hard to decipher)
The Index to the 1901 census of Lennox & Addington Counties says Bridget McKenty, born in 1846, widow , living in Camden Div 10,Con 5 lot 26. This is probably his mother Bridget Whalen McKenty. I believe she died Nov 8 1930 in Winnipeg where many in this branch had moved
..
Children of JOHN MCKENTY and BRIDGET WHALEN :
i. DANIEL3 (Donald) MCKENTY, b. January 02, 1870.Kingston records
Daniel " baptised Feb 20 ,born .Jan 2 . Sponsors Charles Mulvena &
Rose McKenty "
ii. MARY MCKENTY, b. November 01, 1875. A.I. #010624. Railton
born Nov 8 1875 ,baptized Nov 21 1875 Sponsors Mary and John
Gibson
iii. ELIZABETH MCKENTY, b. August 10, 1873. married Dr A.J.
Slater Baptismal records Railton ..baptized Aug 10 1873 , sponsors
Patrick Mulvenna and wife
2. CAROLINE2 MCKENTY (HUGH1) was born May 05, 1842. Baptism records say "born May
5, baptised Nov 20 daughter of Hugh& Sarah Bourdaine ,Isle of Tanty .Sponsors Hugh Mckenty
& Catherine McTaggert... .Information from descendents indicate Caroline married her first
cousin John McKenty (John and Mary Mulvena McKenty) from Quebec. A letter written
by Caroline and John's daughter, Mary Everline McKenty Schmidt describes the family's
roots
Children of CAROLINE and John McKenty
i MARY EVERLIN3 MCKENTY, b. 1866; m. AUGUSTUS SCHMIDT
Reportoire des Mariages confirms her parentage and says his parents were Samuel
Schmidt and Julia Major.
ii. CHARLES WM HENRY MCKENTY, b. 1868; d. May 10, 1870, Richmond Quebec.
iii. JOHN THOMAS EDWARD MCKENTY, b. 1869; d. 1931.
iv. WILLIAM JAMES MCKENTY, b. 1872, Richmond Quebec; d. September 12, 1874,
Richmond Quebec. One yr and 9 months old at time of death
For the descendents of this branch of the family tree see the Quebec McKentys


2 ROSE MCKENTY born 1850 married Patrick (Peter?) Slavin, son of James and
Rose of Syndenham, November 25 1872 , Bath
Children of Rose and Peter
i Reginald
ii Ruby
iii Aileen
2. EDMOND2 MCKENTY (HUGH1) was born May 28, 1840 in Ontario. He married MARIAN TROTTER April 05, 1880 in St Patrick's Church Toronto, daughter of CHARLES TROTTER and MARY TROTTER. She was born December 19, 1858 in Rochester U.S.A.. I believe she died Nov 2 1920 in Winnipeg
The 1861 census of Ernestown and Bath says Edmund, age 21 was a merchant in Bath. The marriage registration, dated April 5th 1880, has Edward 39, merchant Bath, and Marian Trotter, 23 living in Toronto, born in Rochester N.Y. Witnesses at the marriage were Thomas Henry Hodgins, Arthur Archibald, Frances Whalen, Elizabeth Archibald, and the priest J. Laurent.
Despite the fact the 1901 census for Bath Ontario indicates Edmunds presence there, numerous land transactions were conducted out west by an Edmund Mckenty. I believe this is the same Edmond. His wife Marion is recorded living in Winnipeg after his death
Children of EDMOND MCKENTY and MARIAN TROTTER
i. FRANCIS Edmund MCKENTY, b. December 27, 1880.WW1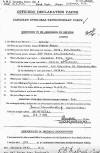 Attestation Record says he was born in Dec 27 1881 , census says 1880.... "Francis Edmund"..He .was a Captain ..born Bath living at 603 Union Ave Montreal ..Mother ( Marion ) was living in Winnipeg Man. , 408 Edmonton st. ..his occupation was M.D...signed up Jan 29 1918 R.C...Birth reg says was born Dec 27 son of 1880 Marian Trotter and Edmund McKenty

ii. ARTHUR JOHN MCKENTY, born
September01,1882. Mr&Mrs Daniel Black sponsors

iii. Percival AUSTIN MCKENTY, b. December 11, 1883.

iv. MARK MCKENTY, b. January 19, 1885.

v. DANIEL/JAMES MCKENTY, b. June 21, 1886.

vi. BERNARD MCKENTY, b. November 17, 1888.

vii. JOSEPH MERIT MCKENTY, b. May 04, 1896.

viii. Elizabeth MCKENTY, b. May 22, 1896.( From Napanee Beaver)

2 Margaret McKenty married John Whalen. Apparently they had 3 daughters

Children of Margaret and John

i Frankie

ii Ida

Generation 3

3 Mary McKenty (John&Bridget) married Thomas Joseph O"Neill of Kingsbridge Ontario in 1908.

She attended Queen's University and taught school in Ontario. She died in Winnipeg on July 19 1960. The obituary says she was predeceased by a sister Mrs A. J. Slater and a brother Dr Donald McKenty... grandson Neill Corrigan

3 Dr Frank (Francis Edmund)McKenty(Edmond&Marian) married Margaret Beamish. Frank was the chief surgeon at the Royal Victoria Hospital in Montreal till his death in 1965. Margaret met Frank at the hospital where she also worked as head nurse...no children

3 Dr Bernard McKenty( Edmond& Marion) ..moved to Winnipeg, married Kathleen Courtney Feb 14 1912. They both lived into their 80's and died in 1971

3 Dr Mark McKenty ( Edmond& Marion) moved to Winnipeg as did his brothers

3 Ruby Slavin (Rose&Peter) married Judge Connolly Boston

3 Aileen Slavin (Rose&Peter) married Osmond Marvin , Manitoba

3 Frankie Whalen (Margaret McKenty& John Whalen) married Dr Coughlin , Bay City Michigan

3 Ida McKenty Whalen (Margaret McKenty& John Whalen) married Fred Hincks, Montclair N.J.

3 Dr Donald E McKenty (John&Bridget) married Florence E Cook April 5 1894 in Winnipeg. Donald was undoubtedly Daniel the son of John and Bridget Whalen McKenty. In " The Central Canadians 1600-1900 " there is mention of a Donald McKenty, proprietor, living in Winnipeg. According to a relative Donald traveled west with his Uncle Edmond after the death of his father. He worked as a bartender in Edmond's hotel and later became the owner of the Manor Hotel in Winnipeg. Around the age of 40 he put himself through University of Manitoba medical school to become a physician

Donald 1884 Donald 1930 Vincent 1940's John Frederick1903

Children of Dr Donald and Florence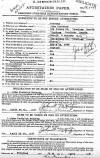 I believe he had at least 3 sons, both Jack and Vincent were doctors and John Frederick may have been a lawyer. Vincent's son Stewart also became a doctor. The World War I Attestation Record (see thumbnail at right) Right for John Frederick McKenty dated May 11 1918 which says he was single, student, born Dec 6 1898 in Winnipeg, son of Donald E. McKenty M.D., Winnipeg, living on 106 Colony St Winnipeg, 5' 9" RC .
3 Percival Austin McKenty (Edmond&Marian) married Florence Mary Swales Jan 10 1922 in Winnipeg
3 Arthur John McKenty (Edmond&Marian) married Frances Gozel in Winnipeg Nov 1 1920

3 Elizabeth McKenty married Dr A.J. Slater..lived in Manitoba.The marriage notification of Elizabeth G McKenty in Winnipeg, to Dr A J Slater, of Emerson Manitoba posted in the Napanee Beaver says she was the sister of Dr Donald McKenty.
More Amherst Island Records

There is a record in The Registers for St Mary's Cathedral in Kingston for the marriage of Catherine McKenty, daughter of Hugh McKenty and Anne Murphy, Isle of Tanti (Amherst), to John McCarey, son of Hugh McCarey and Margaret McBride, November 22, 1841 . Witnesses were Barney McCarey, John Mooney, John McKenty, and Mary McTaggart. There were lots of McKentys

on the Island but I don't have any other records of Hugh and Ann Murphy McKenty living on Amherst Island (Isle of Tanti)
Added Confusion.. I have record of this family connected to both Amherst Island and Ernestown/Kingston areas.
According to 1881 census another John McKenty, was born in Ireland around 1820 lived with his wife in the Kingston area. He died in Kingston 1898. His wife Mary Dobbie, was born in Scotland, circa 1832. Since his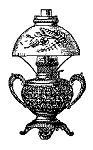 elder son's Patrick's marriage registration lists a different mother he may have been married twice, first to Mary Carr ..that's if all the documents relate to the same familyand then to Mary Dobbie.
Children of John and Mary
i Patrick 1850 on AI ...according to marriage registration mother was Mary Carr.
ii Alfred John ? 1867 ..Alfred died in Kinston in 1911. Registration says his parents were John and Mary Dobbie
iii Neil 1869
The 1891 census has a Neil McKenty 20 living in Kingston with his brother John 22 and
their nephew John age 4 and niece Cloarth? age2...strange .The 1901 census has Mary living with son Alfred 28 and daughter Clara 12. Unfortunately the St Mary 's Cemetery has a registration for a a Neil Mckenty, who fits the census records for John's family, buried there in 1892 age 22..Also there was an Alex buried 1880 age 21, next of kin John and Neil.
Generation 2
Patrick McKenty, registration says he was born on Amherst Island around 1850,
married Mary Burke age 24 d/o John Burke and Mary Delaney, St Mary's Kingston
. The mother of Bridget Whalen, daughter in law of Hugh and Sarah Bourdaine, was also a Mary Burke as well
Children of Patrick and Mary
i Mary Ellen McKenty married James Vincent Joyce , Deseronto June 12
1906




This site was last updated 06/11/08