Home | The Antrim McKentys | Quebec McKentys | John McKenty & Mary Blaney | The Hughs of Amherst Island | Henry McKenty & Bridget Mooney | More Ontario Kin | New York State Kin | More American Cousins | The Library Room
In Memoriam
Please keep in your prayers my sister Pat McKenty (Pantaleo). She was a wonderful lady who loved life and had true inner strength and fortitude. Despite being confined to fulltime nursing home care for the final 14 yrs of her life because of MS, she never complained. Pat was comforted daily by her mother, and always told visitors she felt "great" . She never lost her sense of humour
Pat died Wednesday August 11, 2004 .
We love you Pat ! We pray for you, but better than that, please pray for us as I am sure you already have a special celestial home

Records say HENRY MCKENTY was born Nov 24th 1826 in County Antrim, Ireland, and died 1903 in Madoc, Ontario. It seems very likely that Henry was the son of John McKenty and Mary McKillen (McQuillan?) whose son Henry was born in 1826. Ann McKenty and Edward McKeown were sponsors. Around this time a John McKillen married Nancy Black with James and Catherine McKenty as sponsors. This may be a brother of Mary McKillen. The Blacks were well connected to the McKentys
If John McKenty and Mary McKillen were Henry's parents it would seem Henry had siblings, including an older brother named John, presuming they followed traditional Irish naming patterns. I'd love to find them. One possibility could be the John McKenty who married Mary Mooney April 9 1841 in Kirkenriola/Ballymena R.C church .
Our Henry married Bridget Mooney in Ireland where their first 2 children were born.
Bridget may have been the daughter of James and Margaret Mooney. There is a James O'Money (1760-1819) buried in Kilmore.
Nearby at Waterfoot a James (1811-1886) and Margaret Mooney and a sister Ellen are buried. This is the area where Henry and Bridget's first two children were baptized. The record of their births are contained in Layd & Ardclinis (Cushendall) RC Church. A son John was born in March 1861, sponsors John Black and Rose Mooney, and a daughter Mary was born in 1863, sponsors Denis Black and Mrs James O'Neill. The rest of their children were born after emigration to Canada
Bridget's sister, Ellen Mooney, married Daniel McAteer and settled in Madoc with Bridget and Henry. They are buried beside one another in the St. Carthagh R. C. Cemetery. Alastair found record of a marriage (Layd, Cushendall) between Daniel McAteer of Glenarm and Ellen Mooney dated January 20th 1866 with Rose O'Neill as a witness. This is most likely the same Ellen and Daniel

The 1901 census of Canada Hastings County North Madoc (T-6472 p9) says Henry emigrated in 1855 (His son John's census records says 1861) and birth records would suggest 1863 or later... The 1871 census has Ellen McKitten living with Henry and his family in Ernestown. Could this be McKillen?
Henry's death registration and tombstone don't agree on dates . Death registrations say he died on September 16 1903, age 77yrs, the tombstone has 1828-1905! Bridget's death registration says she was born Feb 10 1837 and died Feb 20 1917 age 84, hypostatic? Pneumonia. Her tombstone says she was born in 1833!
Thanks to cousins Bob McDonald, Mary Ann Carey, Dan McKenty, and Dona Woods, who made great contributions in clarifying the descendants of Henry's children John, Mary, and Dan. Thanks to Jim McKinty for his insights and data from Ireland, and finally thanks to my Aunt Grete who gave me the background info that started me off in the right direction for this branch of the family tree. You can check expandable thumbnail's of their tombstones
Loose Ends: A John McKenty married Mary Mooney in 1841, Henry's brother? Bridget could also have been the daughter of Thomas and Betty Black Mooney whose children included Jane 1826, Elizabeth 1828, Mary 1831, Ann 1835, and Isabella 1837..but there are no Thomas's in Henry's offspring so James Mooney mentioned earlier is a more likely candidate
Connecting Branches: Patrick McQuillan and his son Edward lived near Henry in Madoc. The baptismal sponsors for Alex McKillen born 1826, son of John McKillen and Nancy Black, were James and Catharine McKenty. This may be the same Alex McKillen , butcher, living in Waterfoot Glenariff, listed in the 1901 census. He had married Mary Agnew. Witnesses at that marriage were Edward McQuillan and Jane Magill.
In Ireland a Henry McKenty was baptismal sponsor for Dan, son of Dan Blaney and Ellen O'Neill. A Mary Blaney married John the Elder's son. On Amherst Island there was Dan Blaney along with the McKenty families.
The 1871 census seems to indicate that Henry and Bridget were living with/by John, the Elder, and Mary Blaney McKenty in Ernestown when they first emigrated to Canada. Along with baptismal sponsorship this seems indicative of close kin connections between these families. Head of household index for them from the 1871 census is copied below. Their dwelling location, district, sub district and division are identical.
MCKENTY, HENRY

Sex: Male

Age: 40

Birthplace: IRELAND

Religion: Roman Catholic

Origin: IRISH

Occupation: LABOURER

District: LENNOX ( 063 )

Sub-district: Ernestown ( G )

Division: 1

MCKENTY , JOHN

Sex: Male

Age: 80

Birthplace: IRELAND

Religion: Roman Catholic

Origin: IRISH

Occupation: FARMER

District: LENNOX ( 063 )

Sub-district: Ernestown ( G )

Division: 1
Children of HENRY MCKENTY and BRIDGET MOONEY :
. i. JOHN MCKENTY, b. February 12, 1859, Northern Ireland; d. 1916.
. ii. MARY MCKENTY, b. 1861; d. 1928, Peterborough Ontario.
iii. ANNIE MCKENTY, b. 1864; d. 1947.
iv. ROSE MCKENTY, m. BILL CASEY, Tweed?.Aunt Grete says Rose cared for an Aunt
McAteer for years before marrying and settled in Tweed after marriage. In .Pioneers of Bay
of Quinte 1903 she was listed as unmarried and living settled in Rochester N.Y.. She
eventually married later in life to Bill Casey. Rose died Feb 1975
Bill may have had a sheep farm near Tweed. No children.
v. JAMES MCKENTY, b. December 06, 1865; d. November 24, 1888.
Kingston Baptism Records " Mckenty , James baptized Dec 30 ,..Sponsors J.& Mrs McKenty
John the Elder?)
vi DANIEL MCKENTY, b. October 1870, Ontario; Kingston OGS baptismal records" Oct 31


1870 , 3 wks old,….sponsors Dan McAteer & wife"
died 1945, Montana.
. vii. HENRY CHARLES MCKENTY, b. May 07, 1875.
. viii. NELLIE HELEN MCKENTY, b. March 03, 1877; d. June 18, 1961.
. ix. DR ALEXANDER MCKENTY, b. July 29, 1878, Collinsbay Ontario.
Generation 2
2 JOHN MCKENTY (HENRY) was born February 12, 1859 in Antrim Northern Ireland, and died 1916 in Linwood Ontario. He married MARGARET SMITH January 07, 1890 in St Joseph's Douro. She was born abt. 1867, and died about 1951.

John and Maggie's marriage registration has John, 28, living in Otonabee, a railway employee, son of Henry and Bridget; and Maggie, age 22, daughter of John Smith and Elizabeth O'Grady. The witnesses were Ann Mckenty and Patrick Smith. Around this time John's brother Dan married Margaret's twin, Susie Smith and Susie and Margaret's younger sister married John Conway
The text on Peter Robinson's settlers has records on the Smiths and the O'Grady's...

John O'Grady (son of John O'Grady ) married Mary Smith; .. and Elizabeth O'Grady married John Smith. It sure looks like these 3 families are well connected...Elizabeth O'Grady and John Smith are the parents of Susie and Margaret Smith, wives of Dan and John McKenty
On the various birth registrations for his children John is listed as section fireman, labourer, and finally as a farmer,
Children of JOHN MCKENTY and MARGARET SMITH are:
i. JOHN A4 MCKENTY, b. July 03, 1896; d. 1966.
ii. AGATHA ANN MCKENTY, b. November 18, 1894.
iii. ELIZABETH MCKENTY.
iv. MARGARET ELLEN MCKENTY, b. Abt. 1896.
. v. VICTOR EDWARD MCKENTY.
. vi. MARY MCKENTY, d. 1945.
. vii. HENRY JAMES MCKENTY, b. September 12, 1892; d. 1956.
2 MARY MCKENTY (HENRY) was born 1861, and died 1928 in Peterborough Ontario. She married HENRY BLACK, son of CHARLES BLACK and ANNE MCKENTY. He was born February 02, 1858 in Co Antrim, and died February 20, 1921 in Peterborough Ontario and is buried in St Peter's Cemetery. Mary and Henry had lived at 219 Princess St Peterborough in 1920.

St Peters Cemetery Peterborough has " Henry Black born Co Antrim Feb 1858 died 20 Feb. 1921 His wife Mary 1864- 1928 It also lists Charles Black 1889- 1918..
Possible Connection: In Edinburgh Parish Scotland there is another Black/McKinty connection with record of a marriage between Ann Black and Hugh Mckenty in Carnlough/Glenarm in 1839 and later the birth of a John McKinty, son of Hugh McKinty and Ann Black. The expandable thumbnail picture at the left is Mary.
Children of MARY MCKENTY and HENRY BLACK
i. JOSEPH JAMES VINCENT4 BLACK, b. September 28, 1885, Deloro Hastings County;
d. February 28, 1970, Hollywood, California.
ii. LEO DANIEL BLACK, b. 1895.
Grocer and butcher , in business with his father in Peterborough about 1920
iii. CHARLES JAMES DRUMGOULE BLACK, b. March 1889; d. October 1918, preparing for
priesthood drowns in summer Skagway Alaska.
iv. JOHN FRANCIS BLACK, b. Abt. 1899.
v. HARRY BLACK, b. Abt. 1896.: priest , pastor at Grafton
vi. ANNIE BLACK, b. Abt. 1887; d. 1968.
Sister of St Joseph, known as Sister Josephia, later Mother Josepha
vii. MARY BLACK, b. Abt. 1893. teacher in Toronto
. viii. AGNES BLACK, b. Abt. 1893.
ix. ALEX BLACK, b. 1904. was in the insurance business .. married the daughter of Dr Davis
St Michaels Toronto…??
x. ROSE BLACK. teacher in Toronto
xi. CLAIRE BLACK, b. 1907; d. Abt. 1994, Ontario, teacher in Toronto
xii. ADRIAN BLACK, b. 1908. .adopted?. Became Sister of St Joseph in Peterborough
2 ANNIE3 MCKENTY (HENRY) was born 1864, and died 1947. She married WILLIAM FITZGERALD in Otonabee Indian River. He was born 1862, and died 1913.
Record tell us they were buried in St Joseph's Cemetery, Douro, Peterborough County
Children of ANNIE MCKENTY and WILLIAM FITZGERALD are:
i. NELLIE4 FITZGERALD.
ii. TWINS? FITZGERALD.
iii. LORETTO FITZGERALD.
iv. ANGELA FITZGERALD, m. ? HOWELL, Detroit. Anaesthetics?
v. LIZZIE FITZGERALD.
vi. ROSE FITZGERALD.
vii. JOSEPH FITZGERALD, b. 1904; d. 1930.
viii. ELLEN FITZGERALD, b. 1898; d. 1915.
2 DANIEL MCKENTY (HENRY) was born October 1870 in Ontario, and died 1945 in Montana. He married SUSIE SMITH December 04, 1902 in Douro, daughter of JOHN SMITH and ELIZABETH O'GRADY. She was born 1878 in Otonabee, and died 1951 in Montana.


His marriage registration says Dan was 32 at the time of marriage and Susie was 22. Witnesses were Alex Mckenty (brother) and Louisa Smith. Dan's brother John married Susie's twin sister Margaret. The record says Dan was living in Montana at the time of the marriage which took place in Madoc where his father Henry lived Susie's parents were John Smith and Eliz O'Grady..
Children of DANIEL MCKENTY and SUSIE SMITH
i. COLLETTE CALLETTA4 MCKENTY, b. 1906; d. 1933.

ii. EDWARD MCKENTY, b. 1912, Montana.
iii. VERONICA SETA MCKENTY,b.1910.
iv. CORRINE ANITA MCKENTY, b. 1920; d. 1961.
v. HARRY MCKENTY, b. 1908.
vi. ALEX EUGENE MCKENTY, b. 1912; d. 1942.
Edwards twin ..died of leukemia ..age 33 ..had been in navy ,South Pacific
2 HENRY CHARLES MCKENTY (HENRY) was born May 07, 1875. He married CHRISTINE CAMPBELL.
According to Aunt Grete he went out west after barroom brawl? In Alberta there is record of a death for Henry McKenty July 18 1932
Child of HENRY MCKENTY and CHRISTINE CAMPBELL
i CHRISTINE BRIDGET4 MCKENTY, b. March 1919; d. January 02, 1993, Alberta.
2 NELLIE HELEN MCKENTY (HENRY) was born March 03, 1877, and died June 18, 1961. She married TOM CUMMINGS June 15, 1909 in Madoc, son of THO CUMMINGS and ALICE FOLEY. He died August 25, 1936 in Douro. The marriage registration has Tom as widower, age 47, a railroad worker

and Helen as 36, single farmer's daughter. Rose and Henry were witnesses. He's listed as a machinist....lived in Brighton. St Joseph Cemetery Douro Peterborough City has Thomas J ....died Aug 25 1936. Helen McKenty his wife d. June 18 1961
Children of NELLIE MCKENTY and TOM CUMMINGS
i. JOSEPH4 CUMMINGS.
ii. ADA CUMMINGS.
iii. ROSE CUMMINGS.
2 DR ALEXANDER3 MCKENTY (HENRY2) was born July 29, 1878 in Collinsby Ontario. He married CORA ELIZABETH LUCY JANE PHILLIP December 15, 1909 in St Mary's Cathedral Kingston, daughter of ASAHEL PHILLIPS and EVANNE? REID.

The book Pioneers of Bay of Quinte, tells us "among the professional men of Tweed there is no one more highly respected and generally esteemed than Dr. Alexander McKenty "p 516 The text also tells about his parents Henry's + Bridget's settlement in Collinsby/ Ernestown and gives an outline of family members. It mentions Alex's degree at the Ontario College of Dental Surgeons in 1899 and his graduation from the College with the degree of L.D.S. and D.D.S from the University of Toronto. His first office was in "the Tuttle Block ,on North Victoria St " Tweed. He was " a member of St Carthaugh's church." His marriage registration says Alex was 32, dentist, and Cora was 19, spinster. Witnesses were Catharine Monoghan and Mary Connors. They moved to Peterborough before 1915 and later to Toronto. The city directory for Toronto 1938 lists his office at 572 Bloor St W. and his home as 529 Palmerston, with Kathleen, Margarita and Marjorie (Jerry) living at home.
Children of DR MCKENTY and CORA PHILLIP
.

i. MARGARITA (GRETE)4 MCKENTY, b. 1910; d. December 23, 1994.
ii. MARJORIE (JERRY) MCKENTY, m. OSWALD STACEY.
iii. ALEX MCKENTY, m. MELDA died about 1960 , complications from
diabetes
iv. KATHLEEN MCKENTY.
v. GEORGE MCKENTY, b. , Peterborough Ontario; .
died 1994,
Note: Relevant Dates, if known, and ancestral connections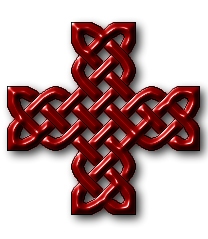 and generation have been omitted from the following to protect the privacy rights of individuals
Generations No. 3,
MARGARET ELLEN MCKENTY . She married FRED MARTIN.
Children of MARGARET MCKENTY and FRED MARTIN
i. PAUL5 MARTIN.
ii. WILLIAM MARTIN.
iii. JOHN MARTIN.
i. DAVID MARTIN.
VICTOR EDWARD MCKENTY ( He married HELEN BOHNERT.
Children of VICTOR MCKENTY and HELEN BOHNERT
i. BRUCE5 MCKENTY,.
ii. BETSY MCKENTY
MARY MCKENTY She married IGNATIOUS MCDONALD.
Children of MARY MCKENTY and IGNATIOUS MCDONALD .
i) THOMAS JOSEPH5 MCDONALD.
ii. MARGARET CATHERINE MCDONALD.
. iii. ROBERT MCDONALD.
HENRY JAMES4 MCKENTY was born September 12, 1892, and died 1956. He married CARRIE MAY HEALEY
Children of HENRY MCKENTY and CARRIE HEALEY
i. MARGARET ELLEN5 MCKENTY,
ii. ROBERT MCKENTY, .
iii. WILLIAM MCKENTY,.
iv. CLARE MCKENTY, .
JOSEPH JAMES VINCENT BLACK was born September 28, 1885 in Deloro Hastings County, and died February 28, 1970 in Hollywood, California. He married ELIZABETH LORETTA DONNELLY October 07, 1913 in ST Carthagh's Tweed Ontario, daughter of PATRICK DONNELLY and ELIZABETH LYNAGH.
Child of JOSEPH BLACK and ELIZABETH DONNELLY
i. DOROTHY MARY5 BLACK, .
AGNES BLACK was born Abt. 1893. She married ERNIE CONNOLLY in Kingston?.
i) ANNE MARIE5 CONNOLLY, m. RANDY EADAILE?.
LORETTO FITZGERALD She married JIM SHAWNESSY in Peterborough Ontario.

Children of LORETTO FITZGERALD and JIM SHAWNESSY
i) WILLIAM5 SHAWNESSY.
ii. HELEN SHAWNESSY.
iii. PAT SHAWNESSY.
iv. JOHN SHAWNESSY.
v. JIM SHAWNESSY.
vi. REG SHAWNESSY.
vii. JUSTIN SHAWNESSY.
viii. HENRY HARRY SHAWNESSY.
ix. TOM SHAWNESSY.
x. PAUL SHAWNESSY.
xi. CLAIRETERRY SHAWNESSY.
COLLETTE CALLETTA MCKENTY was born 1906, and died 1933. She married ROBERT O'HARA.
Children of COLLETTE MCKENTY and ROBERT O'HARA
i. ROBERT O'HARA.
ii. TWIN O'HARA.
EDWARD MCKENTY was born 1912 in Montana. He married ELIZABETH MARIE ARENDT. She was born 1910, and died 1993. He and Alex were twins ..Alex in Navy In South

Pacific ..got leukemia and returned home to die at age 33
Children of EDWARD MCKENTY and ELIZABETH ARENDT.
i) DAN PETER MCKENTY.
ii) DONA JEAN, .
VERONICA SETA MCKENTY was born 1910. She married HENRY MERRITT BAILEY.
Child of VERONICA MCKENTY and HENRY BAILEY
. i. JOANN.
ii Jamie ...married Susan? ..he died abt 1993?
iii Vonnie Dee
iv Dan
CORRINE ANITA MCKENTY was born 1920, and died 1961. She married RICHARD DICKMAN.
Children of CORRINE MCKENTY and RICHARD DICKMAN
i. SUSAN MARIE, .
ii. KURT.
iii. DIANE ANITA, .
HARRY MCKENTY was born 1908. He married BEATRICE CARPENTER 1932 in


St Jude's Church Havre Montana.
Child of HARRY MCKENTY and BEATRICE CARPENTER i
i. JAMES DANIEL,.
ADA CUMMINGS married HUGH MCAULEY.
Children of ADA CUMMINGS and HUGH MCAULEY
i. JOHN MCAULEY.
ii. JOSEPH MCAULEY.
iii. THIRD CHILD MCAULEY.
MARGARITA (Grete) McKenty She married ALBERT JOSEPH HUARD .
Children of MARGARITA MCKENTY and ALBERT HUARD
i. ANTOINETTE HUARD, m. A.J. BRISSON.
ii. ANNLORRAINE HUARD, m. DIRK VAN BUREN.
KATHLEEN MCKENTY married BRUCE ROBERTS.
Children of KATHLEEN MCKENTY and BRUCE ROBERTS
i. DEBBIE ROBERTS.
ii. DAPHNIE ROBERTS.
iii. DARA ROBERTS.
GEORGE FERDINAND MCKENTY He married MARY BUFFETT
Children of GEORGE MCKENTY and MARY BUFFETT

i. PATRICIA ANN MCKENTY, .sponsor Agnes Black
ii. PAUL ALEXANDER MCKENTY,.
iii. GERRY MCKENTY, .
THOMAS JOSEPH MCDONALD
He married GERALDINE JOHNSON.
Children of THOMAS MCDONALD and GERALDINE JOHNSON
i. MARK THOMAS MCDONALD.
ii. KATHRYN MARY MCDONALD.
iii. LORI-ANN MCDONALD.
ROBERT MCDONALD married MARY JANE HERGOTT.
Children of ROBERT MCDONALD and MARY HERGOTT

i. KELLY JANE MCDONALD.
ii. SEAN PATRICK MCDONALD.
MARGARET ELLEN MCKENTY married HAROLD ALBERT LORENTZ
Children of MARGARET MCKENTY and HAROLD LORENTZ
. i. JAMES WALTER LORENTZ.
ii. LOUISE PATRICIA LORENTZ. Married Steve Woeller
iii. THERESA MARIE LORENTZ.

Generations 4&5
The 2 generations have been blended and pertinent dates omitted for privacy reasons
ROBERT MCKENTY He married JUNE HELEN FACEY.
Children of ROBERT MCKENTY and JUNE FACEY
i. RICHARD JAMES MCKENTY.
. ii. TRACEY LYNNE MCKENTY.
WILLIAM MCKENTY. married JOAN DEADMAN AND LORRAINE NELMS.
Children of WILLIAM MCKENTY and JOAN NELMS
. i. JOANNE MCKENTY.
. ii. MICHELLE MCKENTY.
iii. SEAN MCKENTY.
. iv. SHARRON MCKENTY.
CLARE MCKENTY married ESTHER HELWER.
Children of CLARE MCKENTY and ESTHER HELWER
. i. KEVIN JAMES MCKENTY.
. ii. IAN FREDERICK MCKENTY.
iii. SHANNON LOUISE MCKENTY.
iv. COLLEEN ANN MCKENTY.
v. BRIAN EDWARD MCKENTY.
DOROTHY MARY BLACK married Wm Grimes. The thumbnail at the left is of Mary and

William on their wedding day in Los Angeles. With them are her parents Elizabeth Loretta Donnelly and Joseph Vincent Black
Children of DOROTHY BLACK and WILLIAM GRIMES
i. MARY ANN SCHAEFER GRIMES,. The Grimes Children
ii. WILLIAM JAMES GRIMES,.

ii. DAVID FRANKLIN GRIMES, .
iv. PATRICIA MARY GRIMES, .
v. KATHLEEN ELIZABETH GRIMES, .
vi. RAYMOND EDWARD GRIMES,
vii. CECILA MAE GRIMES, .
viii. BARBARA JEAN GRIMES,.
DAN PETER MCKENTYmarried CHERYL EDWALL.
Children of DAN MCKENTY and CHERYL EDWALL
i. NATHAN MCKENTY

ii. LUKE MCKENTY,
iii. AILEEN MCKENTY,.
Dona Jean McKenty married JERRY LYLE WOODS. .
Child of DONA JEAN and JERRY WOODS
. i. DANA MARIE6 WOODS
Ronald Dickman married Joann Bailey. Later arried ORVAL SHIPP.
Child of JOANN and RONALD DICKMAN
i. VONNIE DEE,
Susan Marie Dickman. married RONALD HOULE.
Children of SUSAN MARIE and RONALD HOULE are:
i. RHONDA SUE,
ii. SHANNON,
iii. PAULA,
Patricia Ann McKenty married JOHN PANTALEO
Children of PATRICIA MCKENTY and JOHN PANTALEO
i. JOHN PAUL PANTALEO.
ii. MARGARET MARY PANTALEO.
Paul Alexander Mckenty married Joanne Bowes , then Peggy Smith

Child of PAUL MCKENTY and Joanne Bowes
i. CATHERINE MCKENTY
Children of Paul McKenty and Peggy Smith
ii. NICOLE MCKENTY,
iii. PATRICIA (TRICIA ) MCKENTY,.
iv. SARAH MCKENTY,.
v. MEAGAN MCKENTY,.
Gerry McKenty married Patty Fisher

Children of GERRY MCKENTY and PATTY FISHER
i .JASON MCKENTY,
ii. CHRISTINE MCKENTY,
iii. MELISSA ANN MCKENTY,
Ann Lorraine Huard married Dirk Van Buren
Children of Lorraine and Dirk
i Mark
ii Michael

LORI-ANN MCDONALD married HUGH WALLACE THOMSON.
Children of LORI-ANN MCDONALD and HUGH THOMSON
i. KATHRYN ROSE THOMSON.
ii. JEFFERY CURTIS THOMSON.
KELLY JANE MCDONALD married STEWART BARCLEY.
Children of KELLY MCDONALD and STEWART BARCLEY
i. JULIA ELIZABETH MARY7 BARCLEY.
ii. HANNAH JANE BARCLEY.
SEAN PATRICK MCDONALD married TAMI SHIELS.
Child of SEAN MCDONALD and TAMI SHIELS
i. RYLIE TAYLOR CHRISTINE7 MCDONALD.
JAMES WALTER LORENTZ married PATRICIA READ.
Children of JAMES LORENTZ and PATRICIA READ
i. CAITLYN MARIE7 LORENTZ.
ii) Justin
Theresa Lorenz married Kevin Wyk
Children of Theresa and Kevin
i) Zachary
TRACEY LYNNE MCKENTY married GLEN TISDAL.
Children of TRACEY MCKENTY and GLEN TISDAL
i. MATTHEW JAMES TISDAL.
ii. LOGAN JUNE TISDAL.
iii. BRANDON CLIFFORD TISDAL.
JOANNE MCKENTY married ALLAN FOWLER.
Children of JOANNE MCKENTY and ALLAN FOWLER
i. TARRA7 Fowler.
ii. TYLER FOWLER.
MICHELLE MCKENTY married DAVID PUGH.
Child of MICHELLE MCKENTY and DAVID PUGH
i. DEAN DAVID PUGH.
ii JENA
SHARRON MCKENTY married STEPHEN FOSTER.(now separated)
Children of SHARRON MCKENTY
i. MALLORY MCKENTY
ii. CHRISTOPHER

KEVIN JAMES MCKENTY married DIANE ELAINE GAGNON.
Children of KEVIN MCKENTY and DIANE GAGNON
i. DIERDRE LYNN MCKENTY.
ii. ALASTAIR RYAN MCKENTY.
IAN FREDERICK MCKENTY married KELLY DIANE NIKKEL.
Children of IAN MCKENTY and KELLY NIKKEL
i. KAILEY JUSTIN MCKENTY.
ii. GABRIEL TRAVIS MCKENTY.
iii) Katrina
iv) Taylor (twin)
v) Lindsay
MARY ANN GRIMES married MIKE CAREY
Children of MARY GRIMES and MIKE CAREY
i. KATHERINE CAREY,.
ii. ELIZABETH CAREY,.
iv. MARGARET CAREY,
v. ANNE CAREY
vi. BRIGID CAREY
DAVID FRANKLIN GRIMES
Children of DAVID GRIMES and DIANE ALMACK are:
i. LAURA MARIE GRIMES, m. MATTHEW JON HONKANEN
ii. MICHAEL DAVID GRIMES,; m. JANELLE,
PATRICIA MARY GRIMES
Shari and David Stockwell
Children of Shari and David
i. CHRISTOPHER WILLIAM7 GRIMES
ii. JOHN JOSEPH GRIMES
CECILA MAE GRIMES married STEPHEN ELIAS :
i. MATTHEW JONATHAN7 ELIAS, ; m. SUSAN REVELL,
ii. JOSEPH STEPHEN ELIAS, .
iii. PATRICK DAVID ELIAS, .
iv. LAURA KATHLEEN ELIAS,
Generation 6 or is it 7
DANA MARIE WOODS married BERNARD GERALD ROBERTSON.
Children of DANA WOODS and BERNARD ROBERTSON are:
i. SABRINA RENAE,.
ii. KIANA LEA,
iii. BRANDON CLAYTON, .
Dana divorced and married Jason Pyette
Children of Jason, step children of Dana
iv Jessa
v Ty
Mark Van Buren married Tammy Van Rooy
Children of Tammy and Mark
i Alina (Ally) May
ii Arie Marinus
Michael Van Buren married Adrina Patterson
Catherine McKenty married Erick Vandergeest

Nicole McKenty married John Partlow
Tricia McKenty married Trevor D'Ornellas
Children of Tricia and Trevor
i Mikala
ii Jeremiah
Sarah McKenty was partners with Dave
Children of Sarah and Dave
i Tyson
Jason McKenty married Natasha
Children of Jason and Natasha
i Ava
ii Eden
iii Autumn
Melissa McKenty married Chris McKinnon
Children of Melissa and Chris
i Owen
ii Claire
Tarra Fowler (Joanne) married Greg Jastrzebski
children of Tara and Greg
i Adrianna
ii Ethan
Aileen McKenty (Dan) married Mike
Children of Aileen and Mike
i Raleigh