What's new with the Goblin Postman?
<![if !vml]>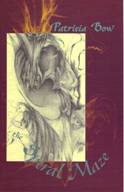 <![endif]>LYNX LEAP is available as a print book from Lulu (and soon from Amazon.) Itís also easy to download as an eBook from Kobo and Chapters/Indigo.
About Lynx Leap ....

ďDrumbeats in the empty forest. No drummer: just the drums. Night falls, and the drums beat, and a shadow comes creeping out of the woods... Thatís how the killing always starts.Ē
Linnet shrugs off the lurid stories about Lynx Leap. But sheís a guest in the huge, decaying house in the north woods, and itís hard not to get spooked. Especially at night, when she hears drumbeats, and children crying. And when something stalks her in the dim stairwell and in the attic, with its menagerie of stuffed dead bears, deer and cougars.
Her friend Mark is chasing other shadows. He believes his beloved Great-Uncle Lot, the last owner of Lynx Leap, was murdered. Before he died, Lot tagged Mark to find the truth behind the horror stories. Horrors that really did happen, the episodes scattered across time, but with eerily similar details: the number of dead, for one. Always there were 12 victims.
Digging deep, the two teens unearth an ancient crime that still has to be paid for. Lotís murder was the shock that woke the sleeping hunter this time around. Unless they can end the cycle of death and vengeance, itís all about to happen again.
Lynx Leap
Lulu ISBN: 978-0-9917814-6-1
Kobo ISBN: 978-0-9917814-7-8
Lynx Leap is Goblin Postman Chiller # 3. See more on the series page.
---
<![if !vml]>
<![endif]>Why a Goblin Postman?
I write books for kids. By kids I mean children, tweens, young adults, and anyone of any age who enjoys a good story.
I write what I love to read: stories of adventure, mystery, suspense, and fantasy. Stories about ordinary people who get mixed up in extraordinary trouble.
Stories, magical and haunting and sometimes bizarre, stories that creep into your imagination and your dreams ó like mail delivered by the Goblin Postman.
Updated October 1, 2013
Book news and awards

The Spiral Maze, my first English-language novel, was published by Thistledown Press in 1997. It was shortlisted for the 1998 CLA Young Adult Book Award.

The Bone Flute was published by Orca Book Publishers in 2004 and was nominated for the 2006 Ontario Library Association Silver Birch Award, as well as for the 2007 Red Cedar Award. It was also named one of the OLA's "Best Bets" for Canadian children's books published in 2004.

14 other mystery/paranormal novels have been published in German by Cora Verlag of Hamburg, Germany.

Chimpanzee Rescue, a non-fiction book (Firefly Books 2004) won the† 2004 ASPCA Henry Bergh Childrenís Book Honor award.

Where to find my books

Most are available, in print or as ebooks, or both, through Amazon, Kobo, Lulu, or Chapters, as well as in regular bookstores such as Words Worth Books in Waterloo, Ontario.

You can also find many in your local public library.

†

Send me mail!

Or write to me at 99 Krug Street, Kitchener, Ontario N2H 2X8, Canada

td>