Battle of Pultusk, 1703 Apr 21
---
Plan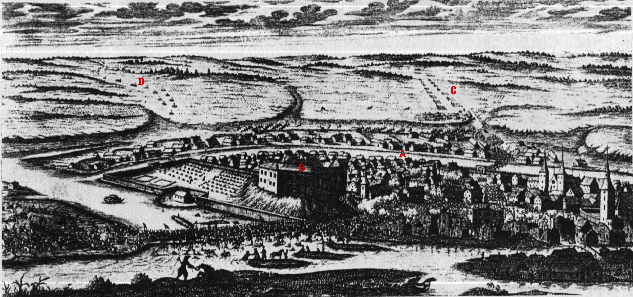 A Pultusk, on an island between the Narew and Rosach rivers. This is where the main battle took place.
B The Pultusk castle, which played no role in the battle.
C The saxon Ordre de Bataille, commanded by Field Marshal Steinau.
D The swedish cavalry approaching from the South, commanded by King Karl XII.

---
Background
Ordre de Bataille
The Battle
The Officers
Back to battles
---

References:
Karl XIIs officers I & II (swedish)
History of the saxon army part I:2 (german: Geschichte der Sächsischen Armée)
Yearbook of Karolinska Förbundet (swedish)