POCZTA 1933 - 1939

---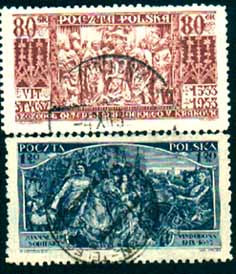 1933- 80 gr. 400th anniversary of Veit Stoss, sculptor. 1.20 zl- 250th anniversary of Jan III Sobieski's victory over the Turks at Vienna, 1683.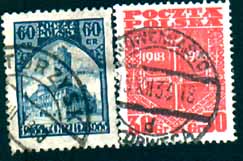 1933- Left: 700th anniversary of Torun. Also issued in red. Right: 15th anniversary of Independence. The Independence Cross shown on this stamp was a very high decoration of the 2nd Republic.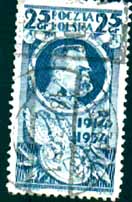 1934: 20th anniversary of the Pilsudski Legions. A 30 gr. in brown also issued. The 25 gr. was also re-issued in 1935 with a red overprint "Kopiec Marszalka Pilsudskiego" after Pilsudski died.
A 15 gr. general postage stamp of the 1932 issue was also overprinted in black.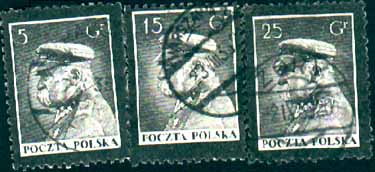 1935: Death of Jozef Pilsudski.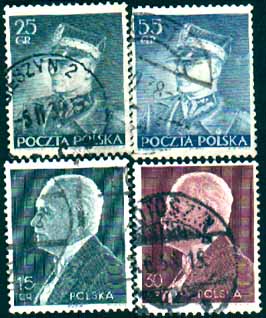 1937: Marshall Smigly-Rydz, President Ignacy Moscicki.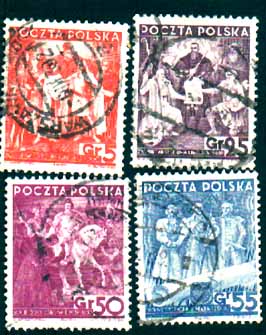 1938: Partial set of landmark moments in Polish history.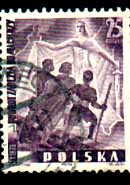 1938: Recovery of Cieszyn (Teschen) from Czechoslovakia, which held part of Cieszyn since a 1920 plebiscite. See Disputed Territories page.


1939: Zakopane ski meet. 4 values in this set: 15, 25, 30 and 55 groszy.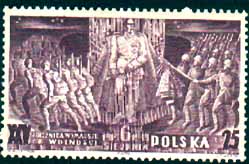 1939: Last stamp issued by the 2nd Republic. 25th anniversary of the Pilsudski Legions.

---

Click here to return to the Stamp page