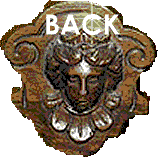 Here is a Link to my first experience with "Blogging"
Newsletter:
I would like to thank my readers for their loyal support.
NEW BOOKS: (as of December 2007)
I have just finished writing my new book THE DECADENT DUKE.
It is about real historical people who lived in the Regency era.
Lady Georgina is the youngest daughter of the Duke and Duchess of Gordon. Her four sisters have all married Dukes or Earls and because she is the beauty of the family, she is expected to do even better in the marriage market.
My hero is the wealthy, powerful Duke of Bedford.
The cover is being designed this month, but a date for the release has not been decided yet.
It will be sometime in 2008.

I would also like to let my readers know that I have just sold a paranormal,
time-travel short story called SMUGGLER'S LAIR.
It begins in Victorian times and goes back exactly 100 years to the wicked, decadent Georgian era.
It will likely be released in trade size paperback.
I don't know the month when it will be released, nor do I know the names of the other writers whose stories will be included in the anthology with me.
When I know, I will announce the information, here on my website .
Happy Holidays, Everyone! .


UNMASKED, which is in the stores now has made Waldenbooks, USA Today, and the New York Times Bestseller Lists!
UNMASKED has a vivid cover with my heroine's face wearing a feathered mask. INFAMOUS is a sort of sequel to my book A YEAR AND A DAY.
I have been asked by many readers for Jory de Warenne's story and so instead of starting where A Year And A Day ended, I have gone back to when Jory was eighteen, so that I could tell her whole story.
It is written in four parts:
The Virgin, Dutiful Wife, Merry Widow and Noble Countess.
The title comes from the fact that she falls in love at first sight with the Infamous Earl of Warwick.
Last year I enjoyed myself at the Romantic Times Convention in St. Louis and then last July I went to Reno to the RWA Conference (Romance Writers of America). I met many of my readers and always enjoy when you come up and introduce yourselves. Next year I will likely see some of you at RT in Orlando, Florida and at RWA in Atlanta, Georgia. Both are much closer to where I live on the Gulf of Mexico. I love to hear from my readers about my books. Just email me at Virhenley@aol.com and I will likely reply the same day. Best always, Virginia Henley