Dear Virginia I am just writing this letter to express my sincere gratitude and appreciation for all the wonderful novels that you have put out over the years. I first read "The Hawk and The Dove" in 1988 (I was in grade seven at the time and it was my mother's book...I never gave it back). From then, I have read every single book and my favourites have been The Falcon and the Flower, The Hawk and the Dove and of course, my absolute fave, the Dragon and the Jewel. I guess you could say that I am biased, because my name is Eleonora. Your novels are splendid. They carry me away to another world and I often find myself saying, "I can't wait for the next one!!" I even read two books over when I was on my honeymoon in 2006. I keep all the books that I've purchased in a box and carefully wrap them, so they don't get damaged or wrinkled in any way. I am patiently waiting for the newest one. I think all the reviews and praise in the beginning of each novel is well deserved. Can't wait for the next one. I hope to visit Ireland, Wales or England one day soon.
Yours truly, Eleonora Iafano Ontario, Canada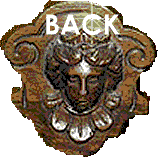 A wonderful Fan Letter:
Once in a while I get a Fan letter that touches me deeply.
This is one of those letters.
I just wanted to share it with you.
Virginia.
Another great Fan Letter:
Another great Fan Letter:
My dear Ms. Henley, I've thought about writing you for eleven years but I always thought, "no, let her write just one more book so I can tell her what I think of that one too!" But I suppose there'll never be a better time to tell you that you are my favorite writer and your works are very meaningful to me. Please allow me to tell you my story. I am 24 years old now, but I first read one of your books (the Dragon and the Jewel) when I was twelve years old, in the seventh grade. I was looking for something to read while visiting my grandparents in a small town in the mountains. While in grade school, I had been a great reader of classics and other literature, and by middle school had added "Romance" genre works to my roster. But the Dragon and the Jewel immediately stood out to me as different from other works I had read. The historical details was more vivid and meticulously researched, the humor and wit more cutting, and the sexual tension between characters more exciting. Suddenly every other romantic story I'd read seemed pallid and silly (or as we said in 7th grade, "corny"). I instantly read the Falcon and the Flower, which I mistakenly lent to two of my school friends, who never returned it! That was the last time I'd ever let anything as precious as a Henley book into somebody else's hands. I retrieved every Henley work published up until that point (1992) and devoured them. Those books joined my journal, mementos from overseas trips, and old letters in my box of "important things." I was careful not to crease the covers with their lovely artwork. Meanwhile, all my "other" novels lay strewn under my bed and in some drawers. I enjoy lots of literature, especially world lit, non-fiction, and historical fiction. I enjoy historical romances, but they frequently frustrate me. Ms. Henley, your writing has spoiled me for all other stories of a romantic or historical nature. For that I shouldn't be thanking you, because the time I wait in-between your latest books drives me crazy and all my attempts to read a variety of other authors (hoping to find "my new Virginia Henley") have failed. I even explore the books of other authors whom on the back cover or jacket you've recommended, but have met with little success. Your work absolutely transcends genre. I don't love only your Medievals or only your Elizabethans or Regencies, although nobody does historical fiction like you. (One of your most delightful works is the short story "Christmas Eve," which, if I'm thinking of the right story, was contemporary). Although I have lasting respect for the Romance genre—especially considering it often combines three or four genres in one—to me you are not a "Romance novelist." Original nationality notwithstanding, you are a great American writer. The same way one reads a great writer and instantly knows "oh, that's Joyce" or "this part sounds like Austen," so do I read a passage in your works and think, "that's pure Henley!" Your works are different than other novelists' because they are not just about two people's love story. They overflow with archetypes. They are about life and death, men and women, East and West, mothers and daughters, old and young, innocence and knowledge. Your books are about this world. Your stock characters—the knowing older woman or counselor, the faithful manservant (Mr. Burke in all his incarnations is my favorite character), the immature younger brother: all are a mark of your works' continued relevance. You especially understand better than any other writer of any genre the relationship between the two social genders. When I was twelve and knew little of men, Falcon's and Ravenspur's, high-handed male antics infuriated me, but as I grew to awareness, I better understood as you do the motivations that drive both men and women…and then Falcon was merely exciting! Your books are like a guide to life. I hold your heroes and heroines to the highest standards and they, through you, never seem to waver. Some readers have claimed in magazines that traditional types of heroines—spirited, intelligent, uncommonly beautiful and virginal—are an anomaly in the modern world. Some have suggested that romance writers should create more "real woman" (what does that mean anyway?) heroines. I should hope you never do. I personally see women like Sabre Wilde and Valentina Kennedy (my two all-time favorites) as a distillation of pure instinct, intellect, and spirit. Maybe I can understand this because I am from a non-Western background in which it is taboo for women and men to have knowledge of the other. Yet our culture's ideal is not backward and spineless virgins but educated, spirited, and intellectually stimulating females. Also, I think it is very important that your books show the cycles of people's lives, from spirited innocence to the initiations—both mental and physical—that all women everywhere go through. I always enjoy reading your description of a woman' s coming into awareness because somewhere in the world, as I read, some woman is undoubtedly moving towards a new awareness of herself and her life. You seem to have had many experiences in your life that show through in your works, particularly when one of the older or experienced female characters comments. I call that the Henley Wit and Wisdom, and it is what sets your books apart from others. I want to thank you for giving me so much joy and satisfaction through middle school, high school, college, working as a teacher, and now pursuing a graduate degree. I was even able to pass you along to the "next generation," girls in the inner-city school in which I taught. Some of my girls had already experienced rites of initiation such as giving birth and seeing death, and it was those to whom I recommended your work as fiction that is based both in larger-than-life archetypes and in real-life issues. I hope a whole new generation can appreciate your work, because it is very important, Ms. Henley. It is important to women. Thank You Warmest Regards, Suzie.
Dear Ms. Henley, I am continually amazed by the way you weave a story and create such a genuine, intense emotion in me, the reader. On more than one occasion, I found myself saying, "Oh my God, this is simply ridiculous!" or "Are you kidding me?". Complete shock, I tell you. What got me is how in tune you create the complexity of human emotions, the strings of jealousy that are plucked in the hearts of men and women alike, the torrid passion that engulfs in the heat of love and hatred. Plainly put, I love your writing! :D "Unmasked" was certainly no exception. Velvet... what an incorrigible name! LOL. Thank you for making romance a continually pleasurable pursuit and for encouraging a sense of creativity, imagination, love, generosity and trust in the real relationships of our lives. There's always something to learn and take away from stories like these. I am glad that, unlike some tales out there, you reinforce a sense of 'intelligent romance'. It is a skill you are a master at. With admiration, Christine Joseph
Dear Ms. Henley, Well where do I begin. I guess it would be to tell you how much I love your books. I've been hooked since I read Ravished. Your books bring me back to a time of chivalry, knights, kings, queens and even Roman generals. After reading any one of your stories, I often times wish that I could have lived in one of those times. I can't get enough of reading your books. But your stories are more than works of fiction. There's real history there. It's because of your books that I'm so interested in British History. You have such strong characters. Your books are just so romantic and sensual and just so much more. I can't describe what that more is. Your romance novels are the only one's that I have read that just have that something more in them. I hope that you understand what I mean. Your books are just so true to human nature. You don't just slap the two main characters in a situation that they find their way out of easily. That's where the human nature part comes in. Your heroes and heroines make mistakes, but they overcome them and then they form a bond that cannot be broken. My absolute favorite book is Seduced. I can't tell you how many times that I've read that book. Adam and Antonia are just two characters that so much more I was talking about. Antonia taking place for her brother is just genius. It just shows me how strong women are and that we can overcome anything that we put our minds to. I wish that I could write as well as you. I wish that my imagination was as great as yours. I just wish that the wait for one of your books wasn't so long. I feel like September is always so far away. Each time I read one of your books, I never know what to expect. What other things can your characters go through. But that's the genius of your books. I really never know what to expect. Every time I think I know what you are going to do, you surprise me or add another unexpected twist. I truly wish that any one of your books could be made into something that I could watch. Every time I read your books, I have the same male in mind who could pass for the hero of your novels. Your heroes happens to be my fantasy man. Tall, handsome, muscular, dark hair, strong, just a hunk of a man. But never too perfect. I always wanted to be one of your heroines. They are just so strong and passionate and everything that I think women are(even if we don't realize that ourselves). I will continue to read your books as long as you keep them coming. You will always have a fan in me.
Sincerely one of your biggest fans, Josie
New Fanmail
Hello! I hope this email finds you healthy and happy.
I wanted to tell you that I have been enjoying your work for about 3 years now, and I would like to thank you for sharing your talent with your readers!
I started reading your books with "Insatiable", and up until that point in my life, I had never read a book that actually made me laugh and cry!
After reading it, I went looking for your other titles, and bought every one I could find; I made Booksamillion order the ones that weren't on the shelf.
My favorite book of all of the ones you've written is probably "Undone".
I've read it several times and never fail to be enchanted and impressed everytime I read it! Your heroines are always such wonderful, complicated, feminine women who fit the story and give each book the realistic edge that makes them masterpieces.
Thank you for the hours of heart-felt entertainment that you've blessed me with!
I was just wondering, what inspired you to start writing, and what authors do you credit for your inspirations? Who did you enjoy reading before you became an author?
I'm interested to know who are your personal favorite books and authors.
Thank you for taking the time to read my email. Again, I am one of your most devoted fans, and I wanted to tell you how much I enjoy your work.
You are such a talented author!
Sincerely, Meshell
My response to Meshell....
Dear Meshell:
What a lovely way to start Sunday morning, by reading your email.
I thank you for reading my books and for your generous praise.
My passion is history, not writing books. LOL.
I began writing when my children were little, but soon realized that a writing career demanded a commitment of time, that I did not have in those years.
When I turned 40 and my two sons were in their late teens, I decided that the time had come to put my own wants first.
I read a book by Kathleen E. Woodiwiss THE WOLF AND THE DOVE.
She was the first author to blend history with a sizzling love story.
As soon as I read it, I realized that I could write books that blended history and romance. Other authors too jumped on the bandwagon, and I discovered Bertrice Small. Of my peers, I would say I enjoyed her books the most, especially the Skye O'Malley books. UNDONE is about real historical characters, and I think I like writing these stories best of all. I had known about the Gunning Sisters for years, and always wanted to write about them. The research took forever, because there wasn't much out there about them. My very favorite book is also about a real woman in history.
A WOMAN OF PASSION is the story of Bess Hardwick who began with nothing and ended up the richest woman in England after the Queen.
For years I had been reading books from the library, and my favorites include Jan Westcott, Jean Plaidy, who is also Victoria Holt, and Thomas B. Costain.
Last year I read THE OTHER BOLEYN GIRL and realized what a magnificent writer Philippa Gregory is.
My spam filter put your email in with hundreds of spam advertisements, but when I saw your subject line: To One of My Favorite Authors, I realized it was from a reader. I'm so glad I was able to read your letter.
Best always, Virginia
Another great Fan Letter:
Hi Virginia,
Ipek Atabek commented on historical romance tr's Wall post.
Ipek wrote: "My dear Ms. Henley, I love reading your 's books. You are one of my favorite romance authors and I adore your writing style.. The Falcon and the Flower is my first introduction to you .I find the Plantagenet interesting so the added history in this book thoroughly pulled me in. From then, I have read a lot of your books and my favourites have been Seduced (The story was romantic and wonderful but had me laughing in places,wickedly funny) The Hawk and the Dove ( I Love the Story and the heroine (Sabre) so much!,) Dream Lover ( I couldn't put this one down.A Heart wrenching tale with equal amounts of sorrow and joy), My absolute fave, Tempted....(Ram and Tina are very memorable characters. The chemistry between the two of them is amazing and I love the repartee this book.There is so much more that could be said about this book.I think,It is a classic. , Passion, love,joy, great love scenes...This novel has it all. . I think,your novels are wonderful ,breathless, and fantastic! They carry me away to another world. (The characters were well constructed,believable, and more importantly likeable). I will continue to read your books as long as you keep them coming. You are a great author! So, I wanted to tell you how much I enjoy your work.Thank you so much.. With love and admiration ..."