WORLD WAR TWO EXILE ISSUES

---

The Polish Government in Exile issued stamps for use by their armed forces.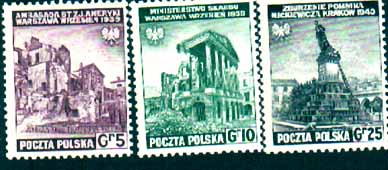 Part of a set issued in 1941, showing the destruction in Poland from the September 1939 German invasion.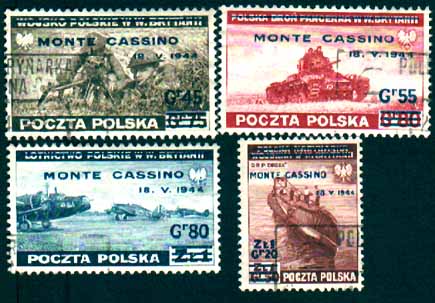 Later Exile stamps surcharged with "Monte Cassino" overprint to commemorate the capture of the Abbey, May 18, 1944.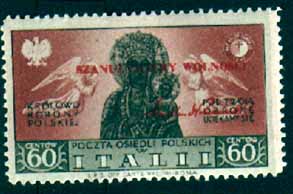 Madonna of Czestochowa-Queen of Poland. Issued for use in Allied occupied Italy.
"Polish Settlement" (Exile Poles who remained in Italy).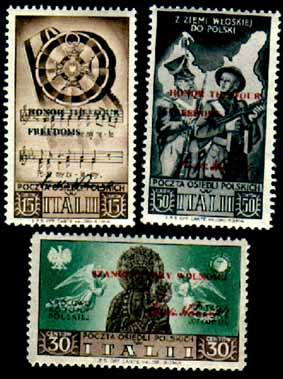 3 more stamps from the Polish Settlement in Italy. (Same size as the one above).

---
Click here to return to the Stamp page