VIRTUTI MILITARI

---

Awarded for the most extremely outstanding acts of Military Valour. In 5 classes.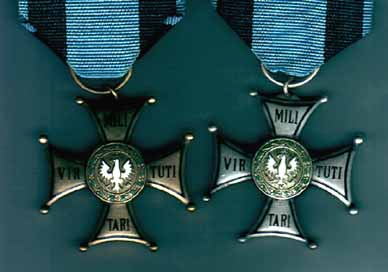 Pre-WW II type Orders of Virtuti Militari: 4th class; 5th class (Panasiuk replicas)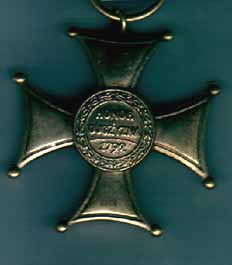 Reverse of the Order of Virtuti Militari (Panasiuk).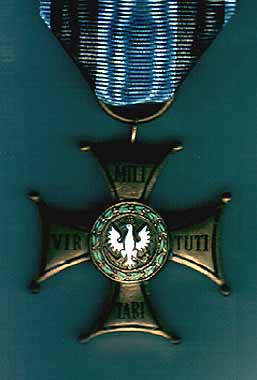 Reproduction of the Gontarczyk type of the Order of Virtuti Militari 4th class.

| | |
| --- | --- |
| | |
| 1920's Original 5th class | Reverse |

This Order was made by several makers over the years. Now extensively reproduced, copies and replicas far outnumber originals. The Panasiuk version at the top of the page is among the most common replicas encountered and often sold as original, with or without modifications (such as adding numbers).

---
CLICK HERE TO RETURN TO MAIN PAGE