Postage Due, Semi-Postal and Official mail

---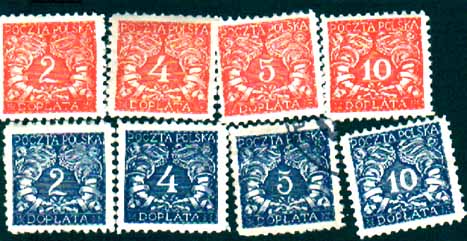 1919 Postage due partial set: Orange/red for Northern Poland (Fenigow -Poznan) and Blue for Southern Poland (Halerzy- Krakow).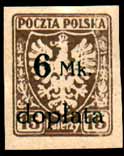 1921 Overprint on early Krakow issue. Note the overprint is marek, the stamp in halerzy.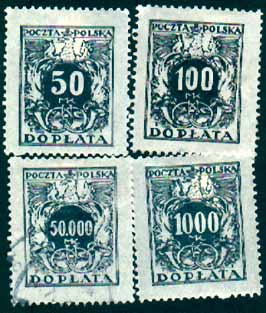 1923: Postage due partial set in Polish Marek. Note inflation (1,000,000 Mk).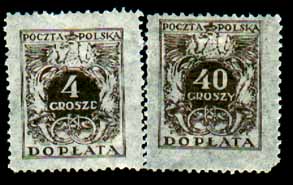 1924 Postage due, in GROSZY.


1936 issue, overprint on a 1928 stamp.


1920: Official Mail partial set in Fenigow.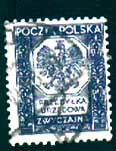 1935: Official mail 25 groszy. Official Registered mail 55 groszy.
(Actually the same size).


Semi-Postal 1st Philatelic Exposition 1919-
5 fenigow surcharge to benefit the Polish White Cross Society.



Winter Help issues of 1938-39. Sold at a premium to raise money for charity.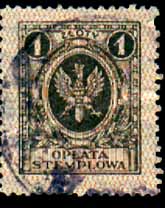 Tax stamp.

---
Click here to return to the Stamp page