Richard Woodward (1743-1777)
Richard Woodward Jr. was organist of Christ Church Cathedral, Dublin from 1775 to 1777, succeeding his father. A curious decorative setting of Veni Creator Spiritus by the obviously gifted Woodward, indicates talent that left a small but clear mark on the history of Irish church music.
The Canadian Psalter contains four and The Anglican Chant Psalter contains two of Woodward's chants.
http://www.mvdaily.com/articles/1999/10/dublin.htm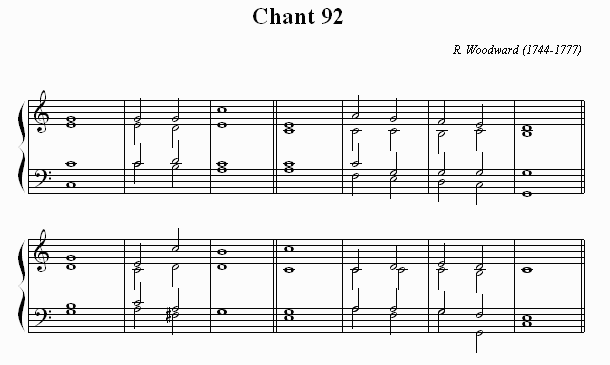 The following links let you hear the Woodward chant, played by the computer on a synthesised organ.
It will play twice, and clicking on the link again will cause it to repeat.

You might need to click Refresh on your browser, or press F5 before playing, as the chant files change regularly.


Go back to Psalm of the Week.
J. Malton
January 20, 2005
Visitor count: