James Turle (1802-1882)
James Turle was an English organist and composer, born at Taunton, Somerset, and started as a choirboy at Wells Cathedral. In 1817 he became a pupil in London of the organist at Westminster Abbey, and after acting as deputy for some years he succeeded to this post himself in 1831 and held it until his death. He and Sir John Goss, the organist at St Paul's Cathedral, had been fellow pupils in London as boys. Turle was a great organist in his day, and composed a good deal of church music which was well known.
The Anglican Chant Psalter and The Canadian Psalter include several of Turle's chants, and his hymn tune Westminster ("Give Me The Wings Of Faith") is included in Common Praise.
http://en.wikipedia.org/wiki/James_Turle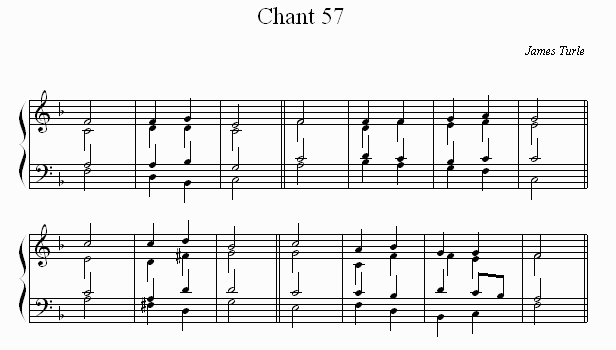 The links below let you hear the Turle chant, played by the computer on a synthesised organ.
The buttons will play the chant in the browser, if the correct plugin is installed.
It will play twice, and clicking on the link again will cause it to repeat.

You might need to click Refresh on your browser, or press F5 before playing, as the chant files change regularly.


Go back to Psalm of the Week.
J. Malton
January 25, 2008
Visitor count: