Samuel Wesley (1766-1837)
Son of hymnist Charles Wesley, Samuel is known mainly as a composer and organist. His wrote his first oratorio, Ruth, at age 8. A highly regarded musician in his time, he nevertheless enjoyed little financial success. He was a great admirer of Bach, and was one of the leaders in the Bach revival movement in England.
Although Common Praise contains none of his works, the red hymnal features the tune Llanberis. Also, three of Wesley's chants appear in the Canadian Psalter, and two in the Anglican Chant Psalter.
http://www.cyberhymnal.org/bio/w/e/s/wesley_s.htm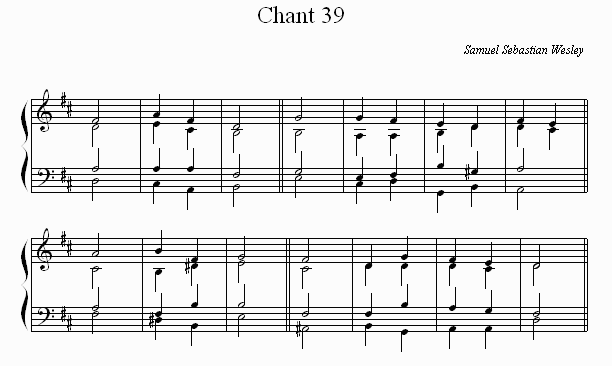 The following links let you hear the Wesley chant, played by the computer on a synthesised organ.
The buttons will play the chant in the browser, if the correct plugin is installed.
It will play twice, and clicking on the link again will cause it to repeat.
You might need to click Refresh on your browser, or press F5 before playing, as the chant files change regularly.


Go back to Psalm of the Week.
J. Malton
October 3, 2008

Visitor count: