Henry Smart (1813-1879)
Smart became the organist at Blackburns Church, Lancashire, England, in 1831. He went on to play the organ at St. Philip's Church, St. Luke's Church, and St. Pancras Church, London. He went blind in 1864, but continued to compose. He was the music editor for Psalms and Hymns for Divine Worship (1867), the Presbyterian Hymnal (1875) and the hymn book of the United Presbyterian Church of Scotland.
The Anglican Chant Psalter contains four of Smart's chants, and he is also composer of several hymn tunes, including Regent Square.
http://www.cyberhymnal.org/bio/s/m/a/smart_ht.htm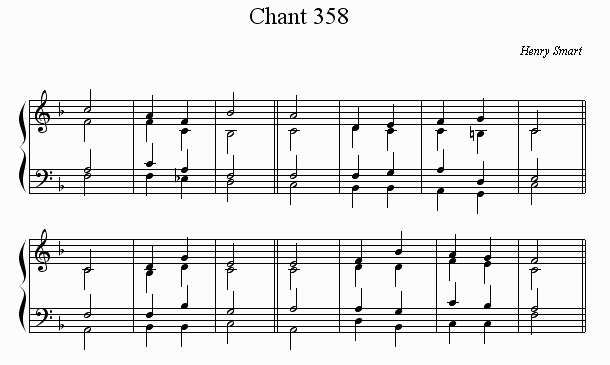 The following links let you hear the Smart chant, played by the computer on a synthesised organ.
It will play twice, and clicking on the link again will cause it to repeat.

You might need to click Refresh on your browser, or press F5 before playing, as the chant files change regularly.


Go back to Psalm of the Week.
J. Malton
November 1, 2007

Visitor count: