G. Holden (?-?)
I could find nothing about a composer or organist named G. Holden, except for a reference to an organist at a church on the Isle of Man around 1915, named George Holden. Maybe he's the composer of this chant.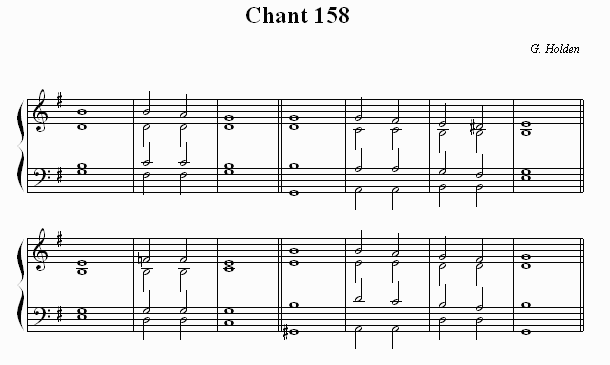 The following links let you hear the Holden chant, played by the computer on a synthesised organ.
It will play twice, and clicking on the link again will cause it to repeat.

You might need to click Refresh on your browser, or press F5 before playing, as the chant files change regularly.


Go back to Psalm of the Week.
J. Malton
December 16, 2004 (HBLVB)

Visitor count: