Ken Sharman
---
Born 1964, May 13 in London, Ontario, Canada. Moved to Stockholm, Sweden 1969, then to Torhamn, Blekinge 1975.
Went to the following schools: Bussenhus, Tensta; Gullinge, Tensta; Vinstaskolan, Vinsta;
Torhamns skola, Torhamn; Jändelskolan, Jämjö; Chapmanskolan, Karlskrona; AMU, Kalmar.
Military service, BefälS, KA4; KA3; and KA2. Coast Artillery Air Defence, commanding 2 Bofors 40mm AA Guns. Sergeant.
Moved to Kalmar in 1984 to attend trade school, taking control technology. Worked two summers on contract at nuclear power plants Ringhals and Forsmark.
Moved to Dublin, ON, Canada in 1989. Have moved from Dublin to London and now residing in Stratford, ON.
Fiancé Sherri and 2 Cats, Oscar and ... Oscar [It is easier that way ;) ]
Occupation: Commercial Vehicle Operator (A-Z obtained in 1995, the year of the licence, when I also got my Private Pilot's licence!)
This page is not very cosmetic. My apologies.

---

This is an older pic of my sweetheart, Sherri. No good recent pic available. Yet.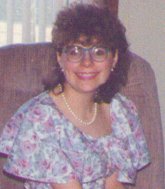 We got married 1999 June 19th.

My Cats, Oscar (1989) and Oscar (1991)
They are absolutely adorable, aren't they?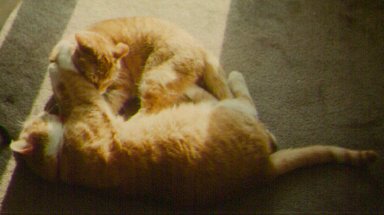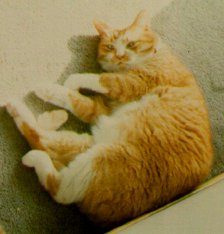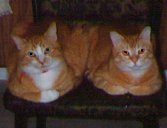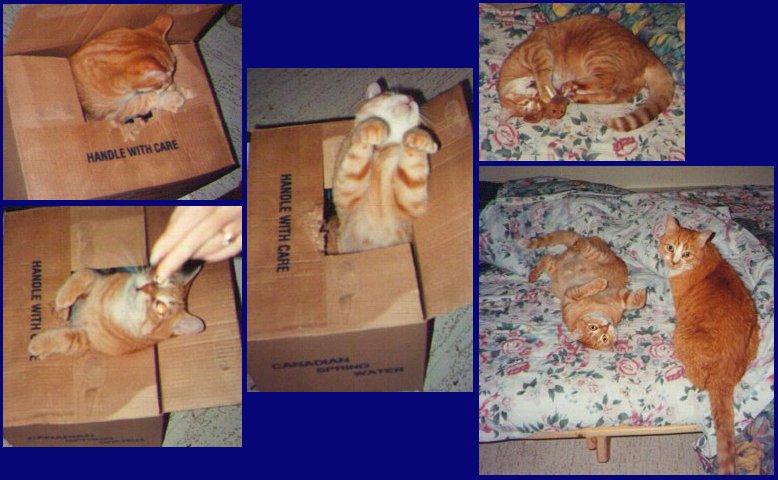 Handle with care INDEED!!!!!

---
My BIG Project: HMS Kent 1:48 scale model
Want to see some neat trucks?
My MUSTANG!
---
Crystal Hammer