<![if !vml]>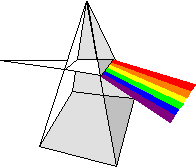 <![endif]>
In Thy Light Shall We See Light
New Light Lodge No. 744
of Ancient, Free and Accepted Masons
of Canada in the Province of Ontario
Constituted October 29, 2002
Disbanded January 19, 2019

Think not this Lodge has ended---
With the closing of the volume and the opening of a door,
Think not this lodge has ended, think what has gone before.
Remember all those worthy men who as apprentice came,
And who developed love and skill and worked in friendships name.
When you take up the working tools to gently put aside,
Think not their work is ended, think how they were applied.
Remember well the lessons taught, to craftsmen tried and true;
Of masons worthy of the name and apron white and Blue.
When your tracing boards are covered and the columns laid at rest,
Think not their teaching ended, think more a message blessed.
Remember the special meaning to master masons all,
Of birth and life and learning and waiting for the call.
With the sounding of the gavel and as the lights at last go out,
Think not your lodge has ended, dispel all lingering doubts,
Master, Wardens, Brethren, remember as you depart,
Your lodge will live forever in every mason's heart.
Author unknown

R.W. Bro. James W. Daniel, Past Grand Secretary of the United Grand Lodge of England, has said: "Lodges come and go. They always have, because they are essentially groups of friends. Sometimes those friends almost isolate themselves and they do not bring in the next generation. Then the lodge will die. It is a matter of regret, but everybody dies. Even Grand Secretaries die. They are human. Lodges must not be kept alive unnaturally. One of the great things about Freemasonry is that basic units are allowed to die gracefully and new units are born as friends fall out and go on to form another lodge. It is a fantastic organization we have which allows this to happen and the organization goes on. It is like an amoeba. We get worried about retention rates. We did some research into the 1880's, one of the high eras of Freemasonry. Then, the average age of a lodge before it dies was only 15 years." New Light Lodge operated for 16 years.

Waterloo District Site

Grand Lodge Site

Message to Non-Masons
Freemasonry is an organization of men dedicated to moral self-improvement, fellowship and charity. We do not recruit members, but instead hope that, based on a favourable opinion of our institution, men will approach us asking to join. Please feel free to peruse this site, and if you have any questions, please contact the Grand Lodge Office.

Information on Masonry

Webmaster: R.W. Bro. David Cameron